Signing in to Jirav
After you're provisioned with a Jirav account, there are two ways to sign in.
A:
If your organization uses g-apps, you can authenticate on the login page using your email.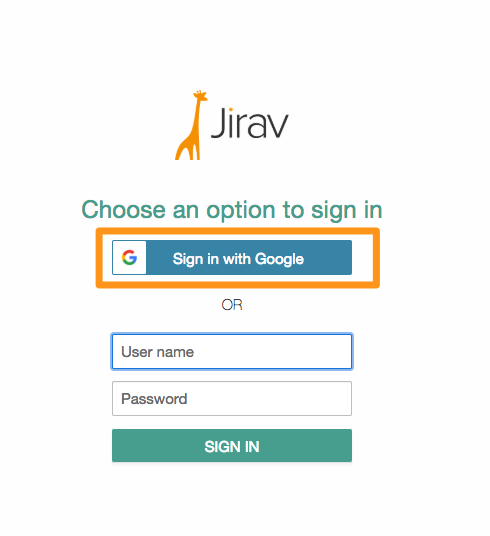 -OR-

B:
If you don't use gmail, you'll be logging in using a temporary password sent from Jirav by going to the 'password' option below the authentication section.
If you do not have the login details sent from Jirav Support please email support@jirav.com.
Please find below the screen shots that walk you through the steps: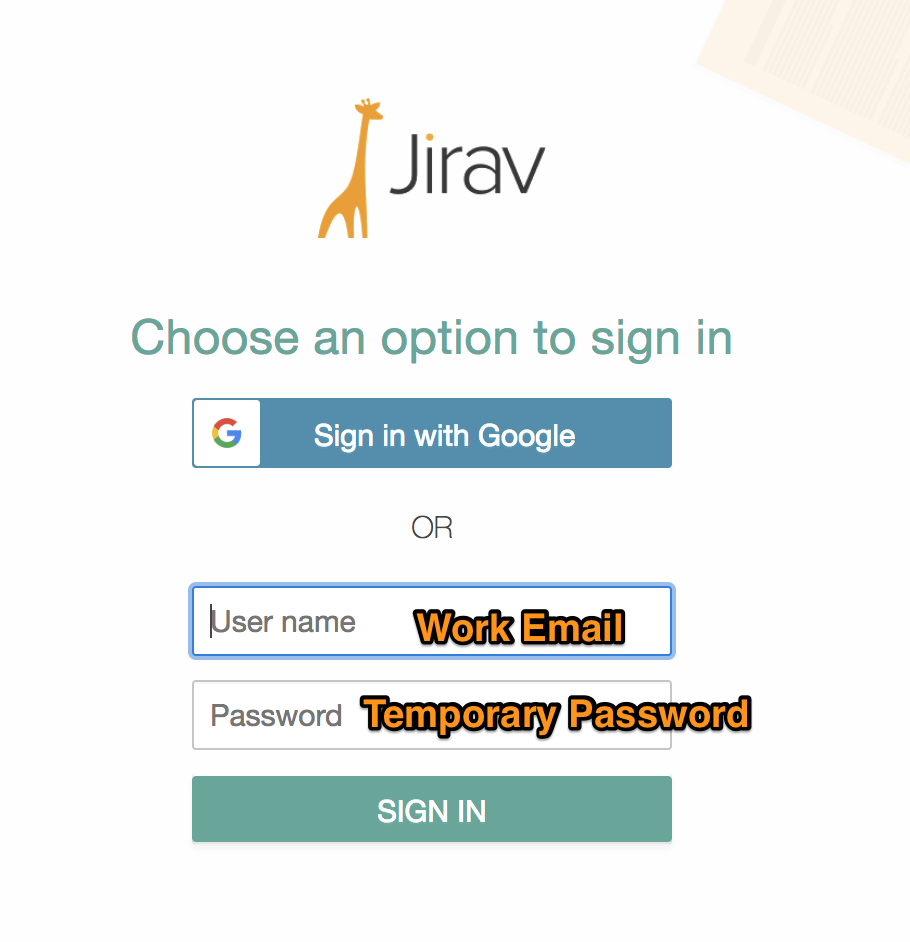 Once you Sign In you will see a screen like below - close out by clicking the X in the circle as noted in the screen shot below. You will then need to update your password from the temporary one provided.