Bring in accounting actuals from Quickbooks Online, Xero, NetSuite, QuickBooks Desktop or Sage Intacct
Connecting Jirav to your accounting system imports your trial balance data as well as establishes the foundation of the chart of account and department structures.
To connect your accounting system to Jirav, go to Settings ⚙️ > Actuals and select CONNECT next to your accounting system.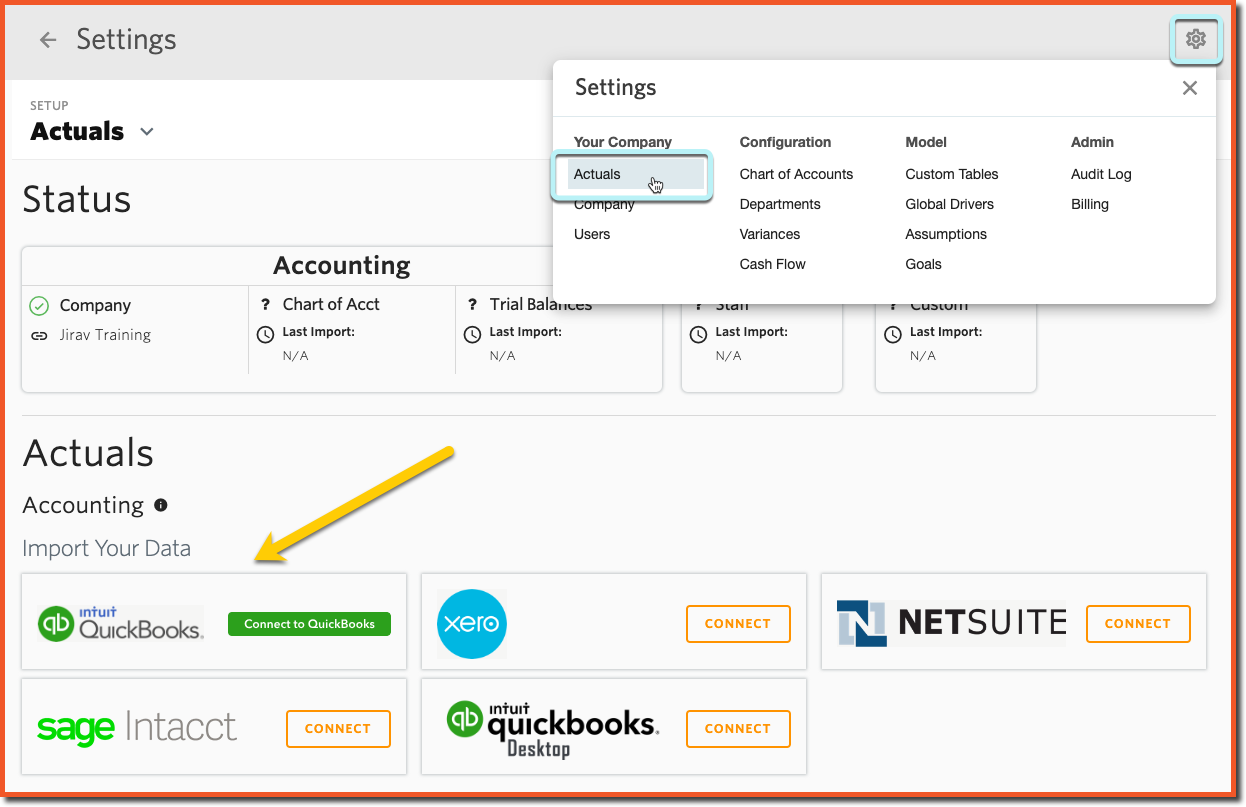 After selecting CONNECT next to your accounting system, you will be prompted to establish a connection. Please note that the login user must have the necessary user permissions in the accounting system in order to create a valid connection to Jirav. For more specific instructions on how to connect each accounting system, please follow the links provided below.
Did you know?
Once you link your accounting system to Jirav, accounting data will automatically import each night for the last 60 days. (NOT APPLICABLE FOR QUICKBOOKS DESKTOP)
If you need to refresh accounting data immediately or go back further than 60 days, utilize the IMPORT option from Settings > Actuals.