Learn how Jirav can support you in growing your practice and staying on top of your client financials
Jirav is excited to offer to our Partners a number of tools to assist in managing your business.
If you are not a Partner and would like to learn more let us know by completing a demo request today!
Partner Portal gives you the foundation to review the status of your clients accounts within Jirav. This is a feature we will continue to build upon and today gives you a birds eye view of your Jirav accounts.
To get to your partner portal there are two paths - you can access the portal from the Company Dropdown Picker or from your user profile from within a Jirav Account - see the screen shots below:
From Company Picker: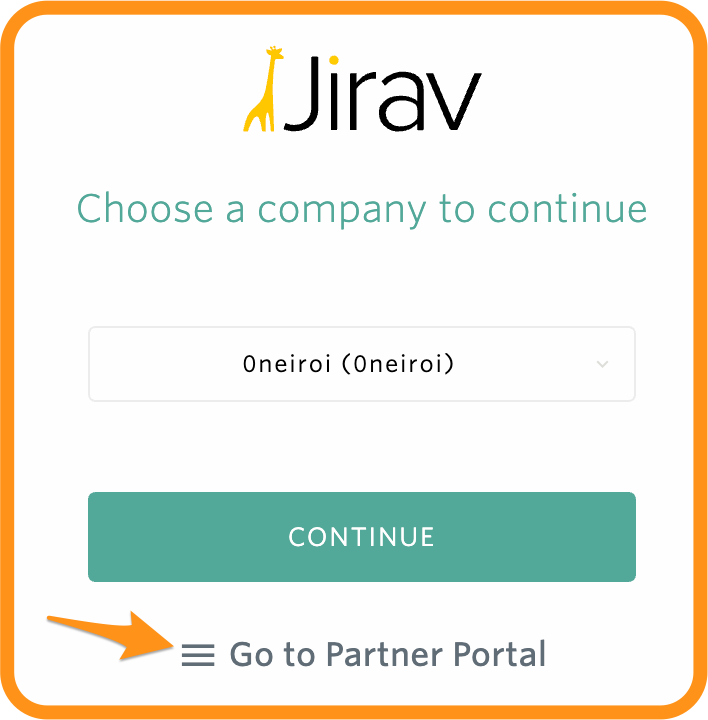 Here is the screen shot to get to Partner Portal from the "Select Company"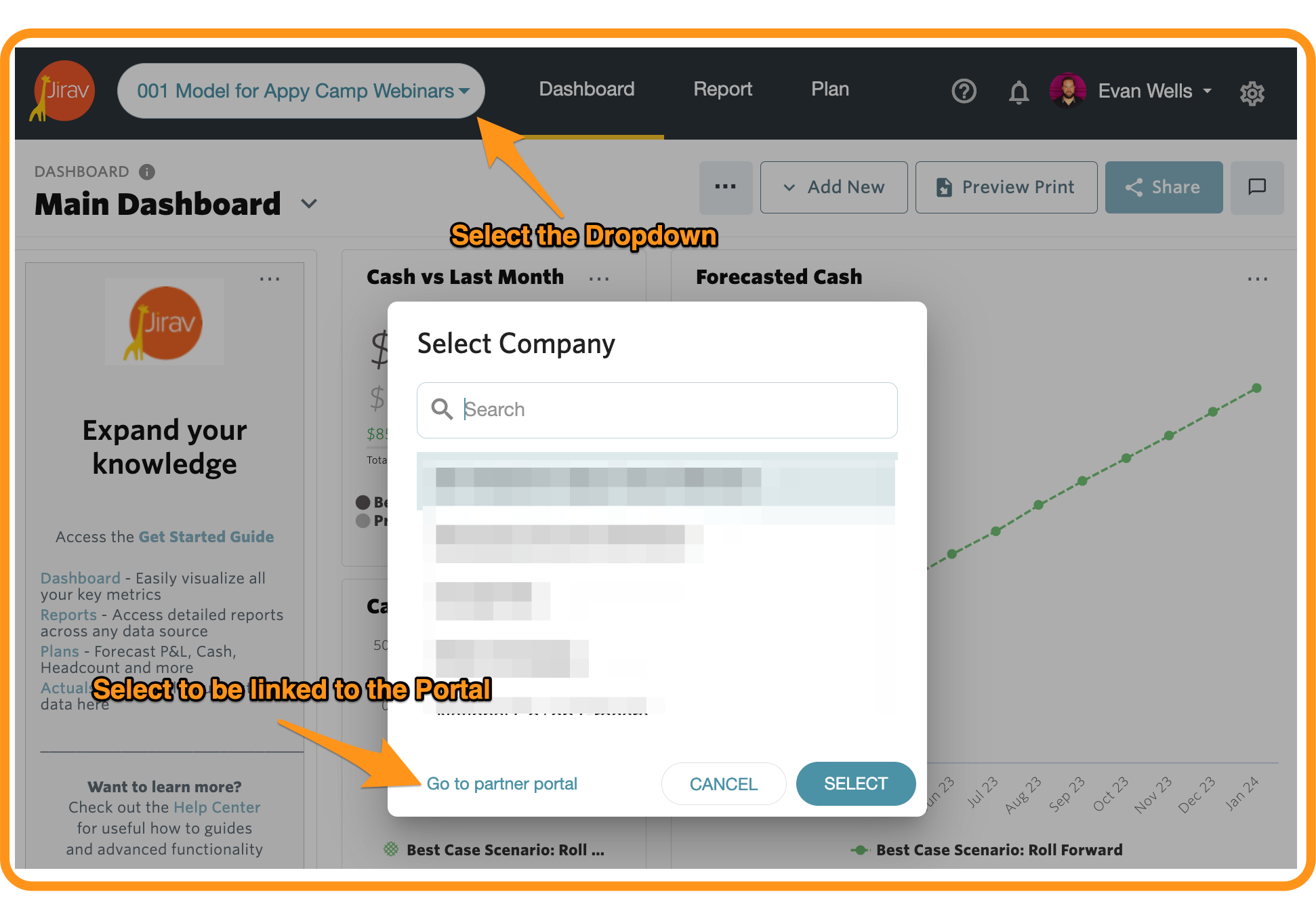 ​
​
​​
​​
​
​
For current Partners with Partner portal access; when you login to Jirav you will see a link to "Go to Partner Portal"
For Partners who have the ability to add a new company please see our help article here.
​
​
​
​
Currently we include the following:
Name
Short Name
Plan type
Admin users
Total users
Number of Departments
Accounting System
Financial Data through date
Close month set in financial system
Workforces, Sales, and Custom data through date
Creation date
Notes
​
We will continue to build upon this portal and are excited to work with our Partners for specific requests.