Overview: Import Workforce Actuals
Bring in your current employee roster from your workforce system
Payroll expense is typically the largest expense for a company. To accurately plan for future salaries and wages expense, your current employee roster should be imported to Jirav. The current employee roster then becomes the basis of your forecast for salaries & wages and also enables headcount reporting.
To import your current employee roster to Jirav, go to Setup ⚙️ > Actuals and select CONNECT next to your workforce system.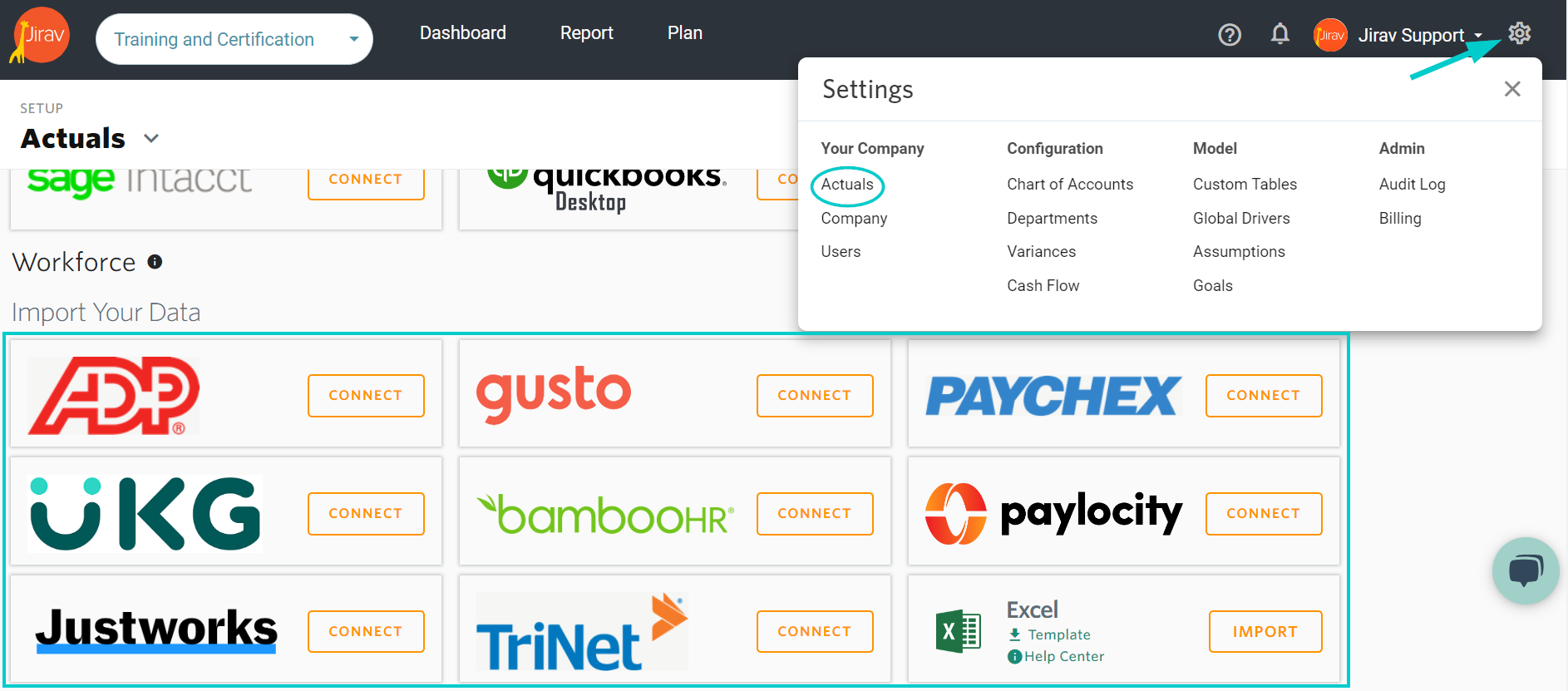 You'll then be prompted to connect to the selected workforce system. Note, there are required user permissions that the login user must be assigned in the workforce system to create a valid connection to Jirav. More specific instructions for each workforce system can be found by following the links below.