Map your Departments and system accounts
Navigate to the Gear Icon and select "Departments"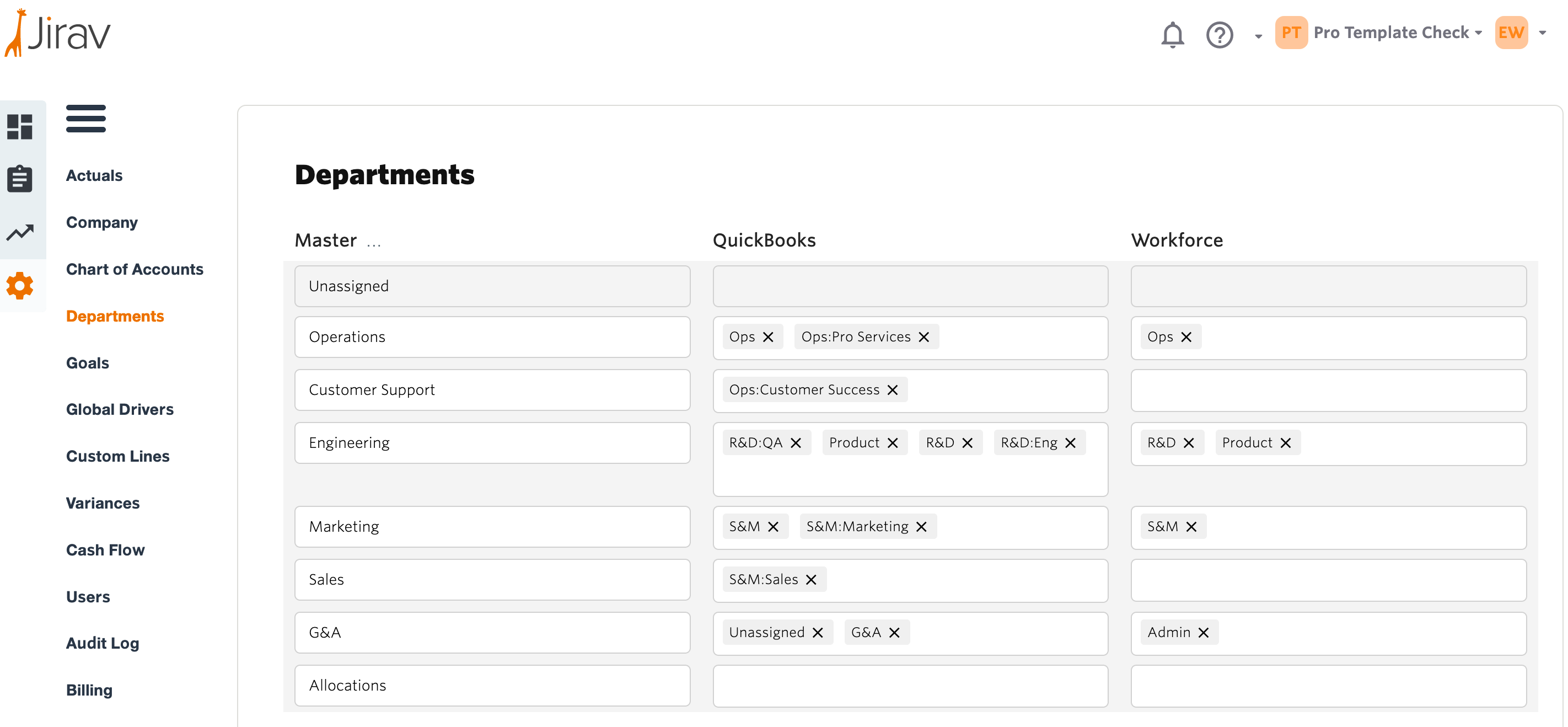 Department Mapping
Once you have imported your workforce and financial actuals Jirav needs to understand how to map the two imports together. This allows for your department to be called something like "G&A" in your accounting system and "Admin" in your payroll system; it is this department mapping that Jirav will use for reporting and forecasting within the App.
Pro Tip: the workforce import will show the department as "Unassigned" until you complete this mapping.
Account Mapping

The next thing to do is to map the system accounts that can be found in the screen shot below. It is this mapping that gives Jirav the ability to correctly forecast you financial model.


Close Month

You also have the ability to set your Close Month; for further help on this feature please see our Close Month Help Article.