You can now import any data via a Google Sheet within Actuals. This is perfect for data that isn't in the general ledger, but is a key performance indicator for your business.
​Click here for the Google Sheet Template​
​
Connect your Google Sheet
First, create your Google Sheet
​

​
​
2. Connect Jirav to your Google Sheet from the Actuals tab
​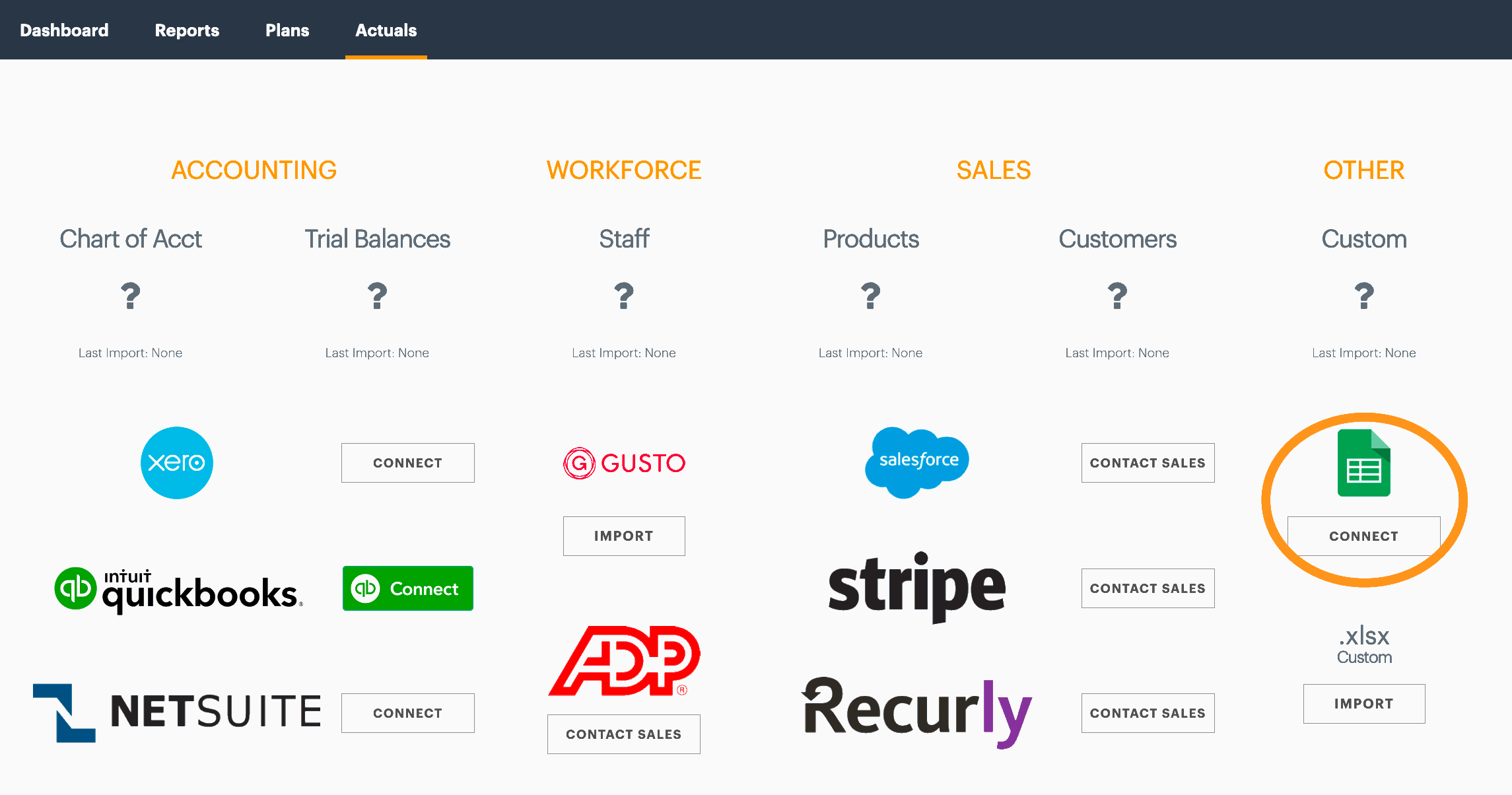 ​
​
3. Select your sheet. Now your sheet is connected.
​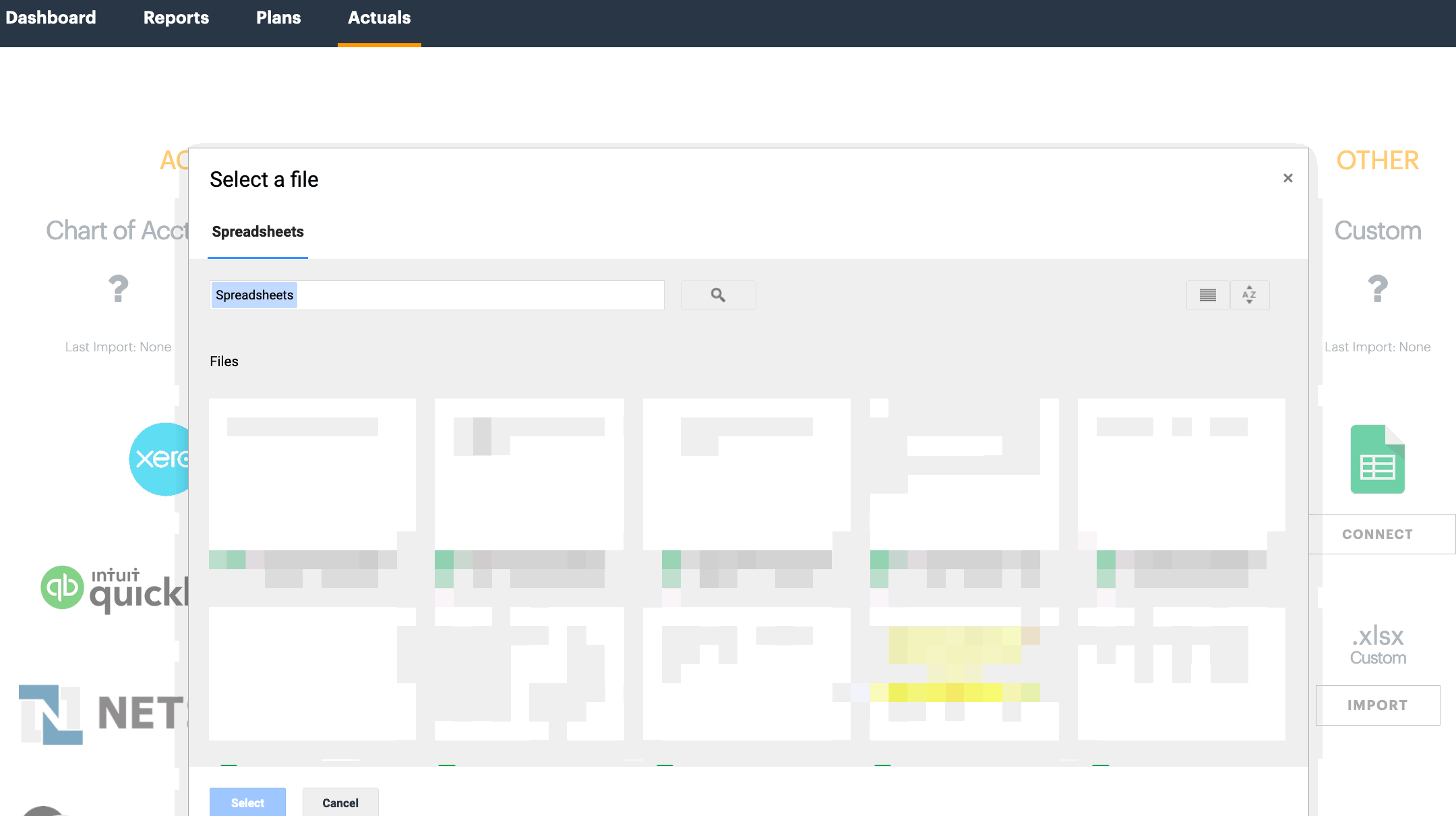 ​
​
4. To import the Google Sheet data, click import
​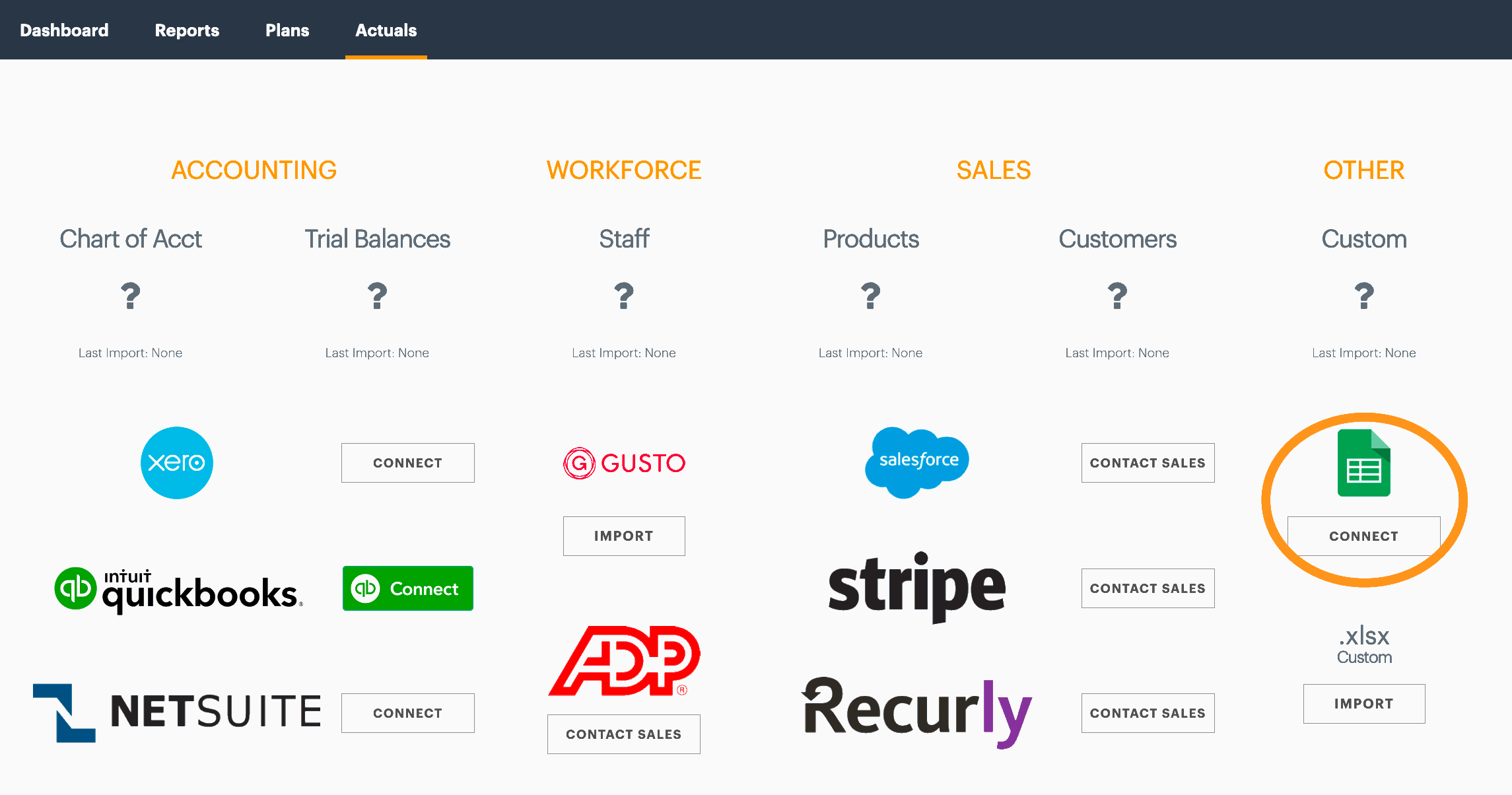 ​
​
Setup custom lines to track the data in your Google Sheet
To create custom lines, go to Setup (far right of the app underneath your company name).
​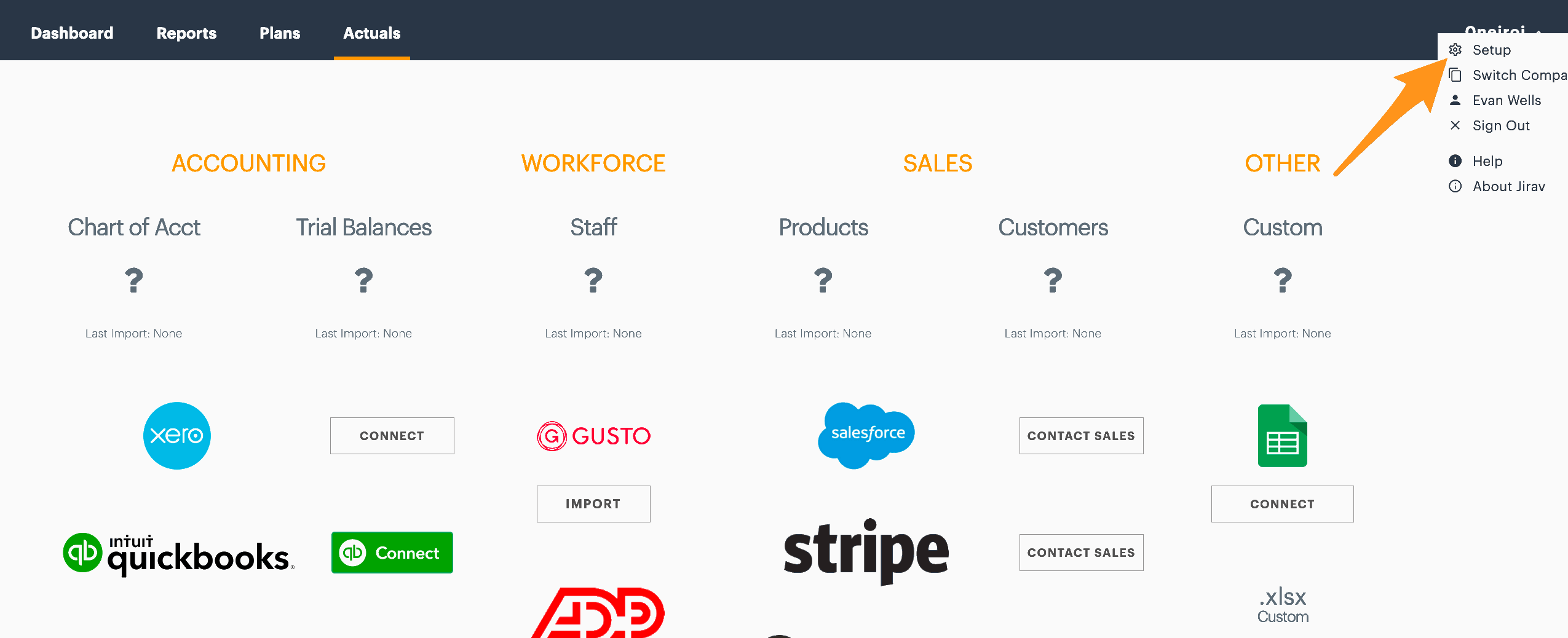 ​
​
2. Add custom lines to pull data from your Google Sheet
​
​
3. Names must match exactly to the names in your Google Sheet.
​
​
Visualize your Google Sheet data
Add a tile to your dashboard to show the custom lines from your Excel Sheet
​
Tip: Using Zapier with Google Sheets opens up a whole world of possibilities.

​