Custom Tables give you the ability to quickly build tables that are made up of financial and non-financial data
Custom tables in Jirav help define those elements that are specific to your business, that is, data that isn't in the general ledger, but might be an important key performance indicator, for instance website visitors.
Because these items are not reflected elsewhere in your model, we need to explicitly create them in Jirav.
Custom tables are created in Setup ⚙️->Custom Tables as seen in the screen shot below: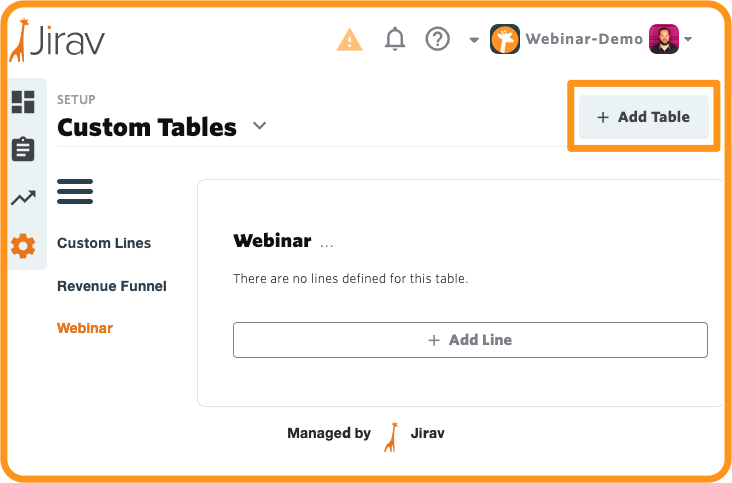 You can create multiple tables which are independent from each other and contain customized lines. Note in the screenshot above we have three tables which are "Custom Lines", "Revenue Funnel", and "Webinar".
When you add a new table you can customize the name upon creation of the table or from the three... ellipses at the top of the screen - see the screen shot below. This is the name that appears on the setup menu as well as the top of the table in the plans view.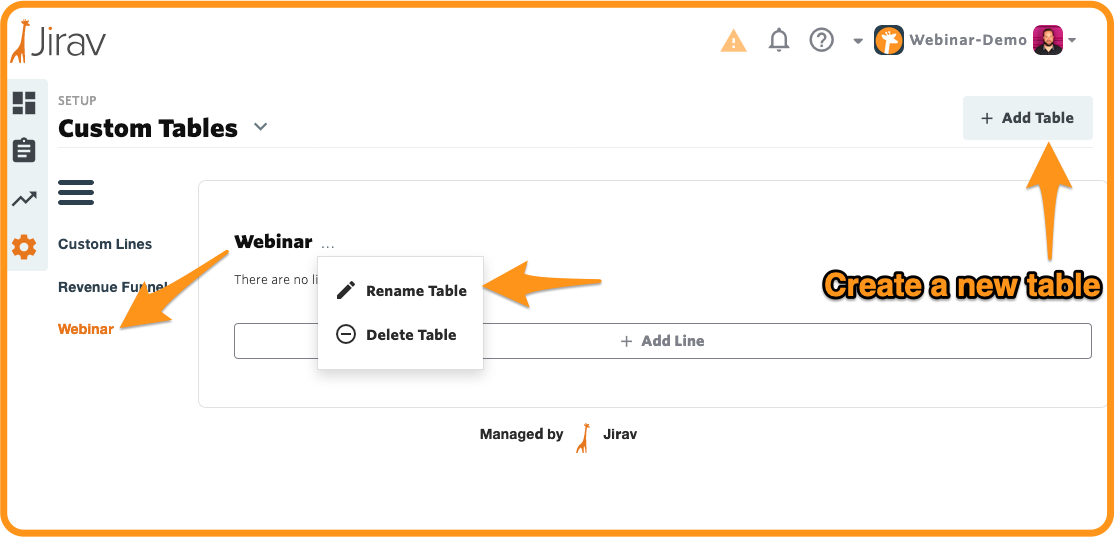 Once you have defined your table(s) you can add lines. There are different types of lines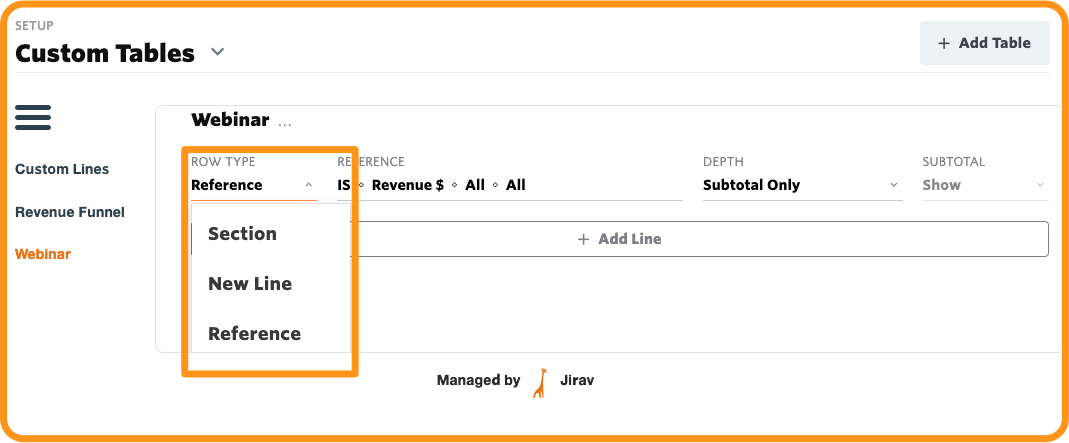 Line definitions are as follows:
Section - creates a row that becomes a parent of lines or leafs that are underneath the Section, subtotals can be added to section that add up all the lines that make up the section
New Line - creates what could be considered a custom account within Jirav meaning you can connect a google sheet that imports actuals to the New Line, you can input values in the New Line in the forecast period, and you can create drivers that output to the New Line.
Reference - this allows you to select a section of the chart of accounts, staffing detail, or another custom table - note that you can also select a "depth" meaning how many children or leaves you would like to show that fall underneath the referenced section.
Note that New Lines have a format that can be selected as well as an aggregation which controls how reporting periods are added together
Here is an example of each type and the resulting plan table.
Section with a New Line and a Reference


Section with a Reference Row Type showing a Depth of Children up to 1st Level