Connect the foundational Salary account to see planned Salaries
Personnel related expenses are most often the largest expense for a company. As such, they are an integral part of the planning process and it is important to accurately forecast both your current staffing expense as well as future increases in headcount expense associated with the growth of your company.
To see the salary forecast associated with your current employees, the first step is to let Jirav know which account you use for planning Salaries.
To configure the System Salary Expense, go to Setup > Company > Plans > Expense > Salary Expense and choose the appropriate Salary related Operating Expense account from the dropdown.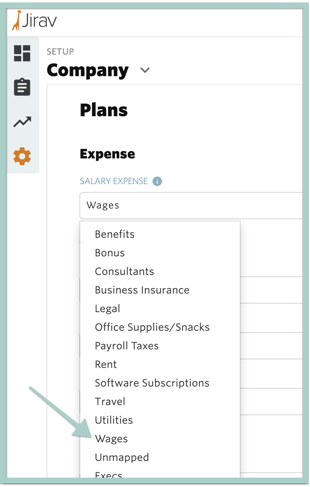 Once this step is complete, you should see a Salary forecast within Plans as well as Reports. Salary is calculated as 1/12th the annual wages input to the Staffing table.