Billing managed by Jirav
Update your credit card information, view invoices, or manage your Jirav account
You have the ability to log into your billing portal to view invoices, payments, and update your payment method.
Log into your account now →
You will need to use the primary email address on file, which defaults to the initial quote signer. If you need us to update the primary email address on file please email ar@jirav.com to let us know.
You will enter in the appropriate email address and will receive a one-time password to that email. Once you've entered this, you will see the screen below where you can update your
Account Information,
Billing & Shipping Addresses,
Payment Methods, or view
Billing History.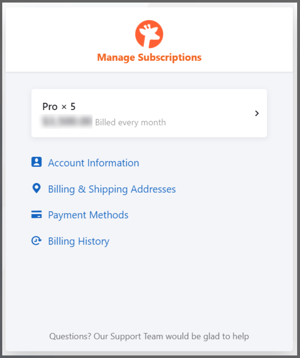 You can also click directly into your subscription to manage the details.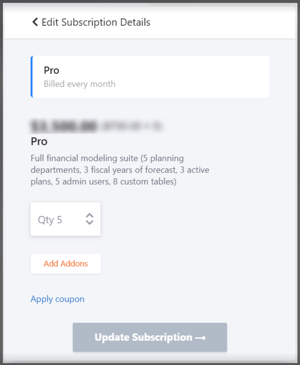 If you need to cancel your account or make other changes please contact your account manager directly, email success@jirav.com for direct clients, or email partner@jirav.com for accounting firms.