Choose to use your accounting system COA or use Jirav to set up and customize the COA
Chart of Account Mapping

Jirav gives you the ability to customize your chart of accounts without impacting the chart of accounts in your accounting system.
This is great for times when you want to only show one row for cash on your balance sheet; however, for bookkeeping reasons you may need to have multiple accounts for say an Operating Account, Money Market Account, and Clearing accounts.
Navigate to ⚙️->Chart of Accounts
Set the Chart of Accounts to Manual
This will take you to the setup for to choose to override the system initial setup which is to mirror the chart of accounts from the accounting system you have connected.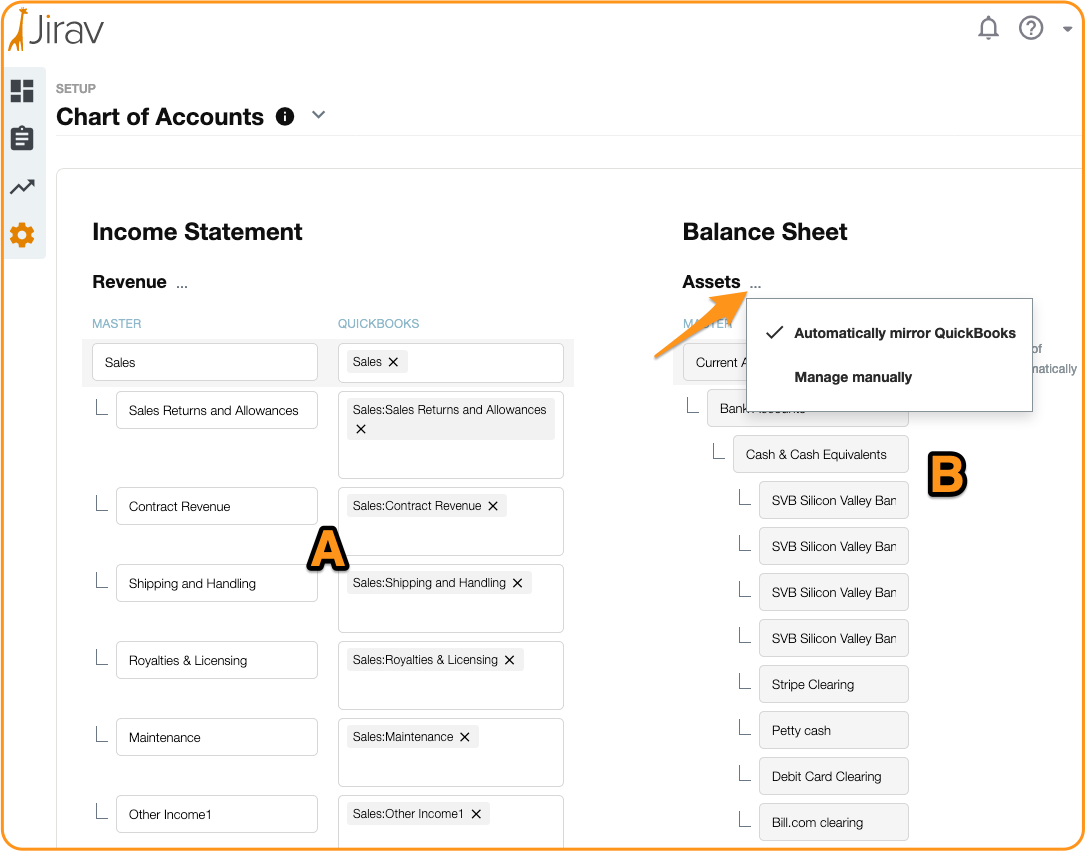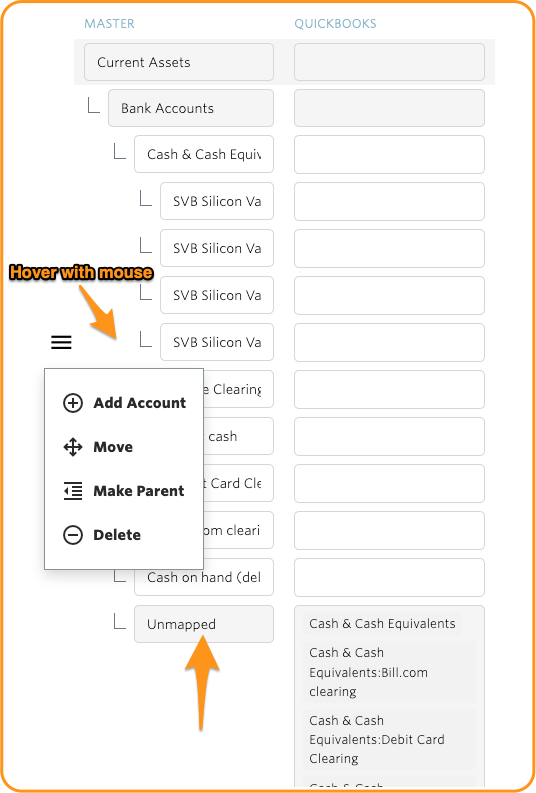 In order to then map the accounts and customize things to how you would like to plan and report on you place the cursor in the box on the right of the account and you can map one or more accounts to the same account - Jirav will do the math for you to present the financials correctly.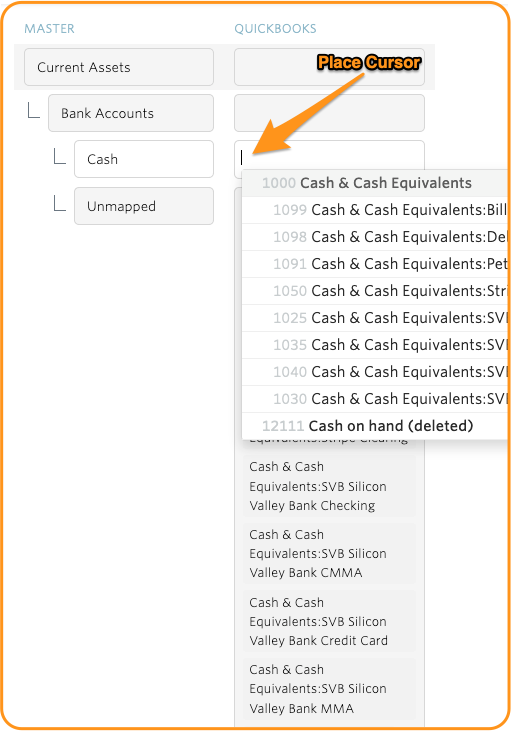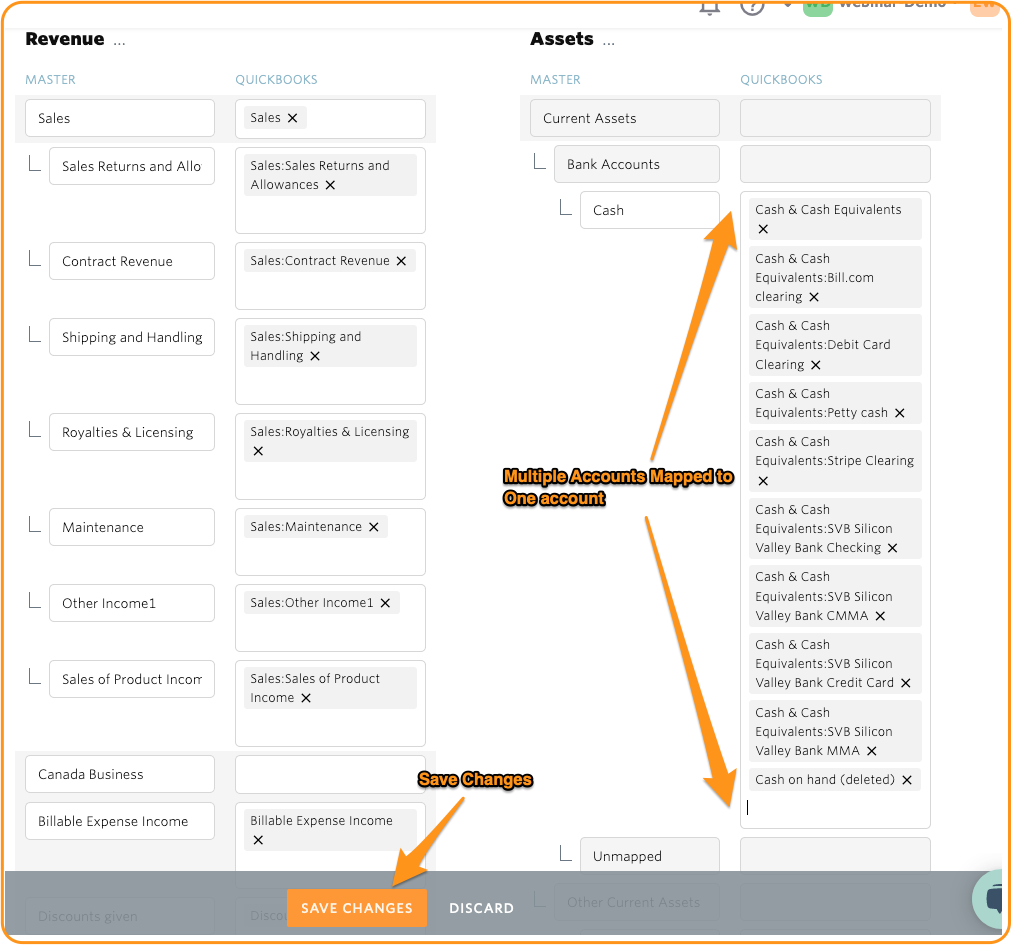 One tip to point out is that the accounts that are greyed out on both the "Master" column as well as the column to the right are Jirav System accounts