How to create Custom Lines in Jirav
Custom lines in Jirav help define those elements that are specific to your business, that is, data that isn't in the general ledger, but might be an important key performance indicator, for instance website visitors.
Because these items are not reflected elsewhere in your model, we need to explicitly create them in Jirav.
Create your custom line
1. First, go to the gear icon->Custom Lines
​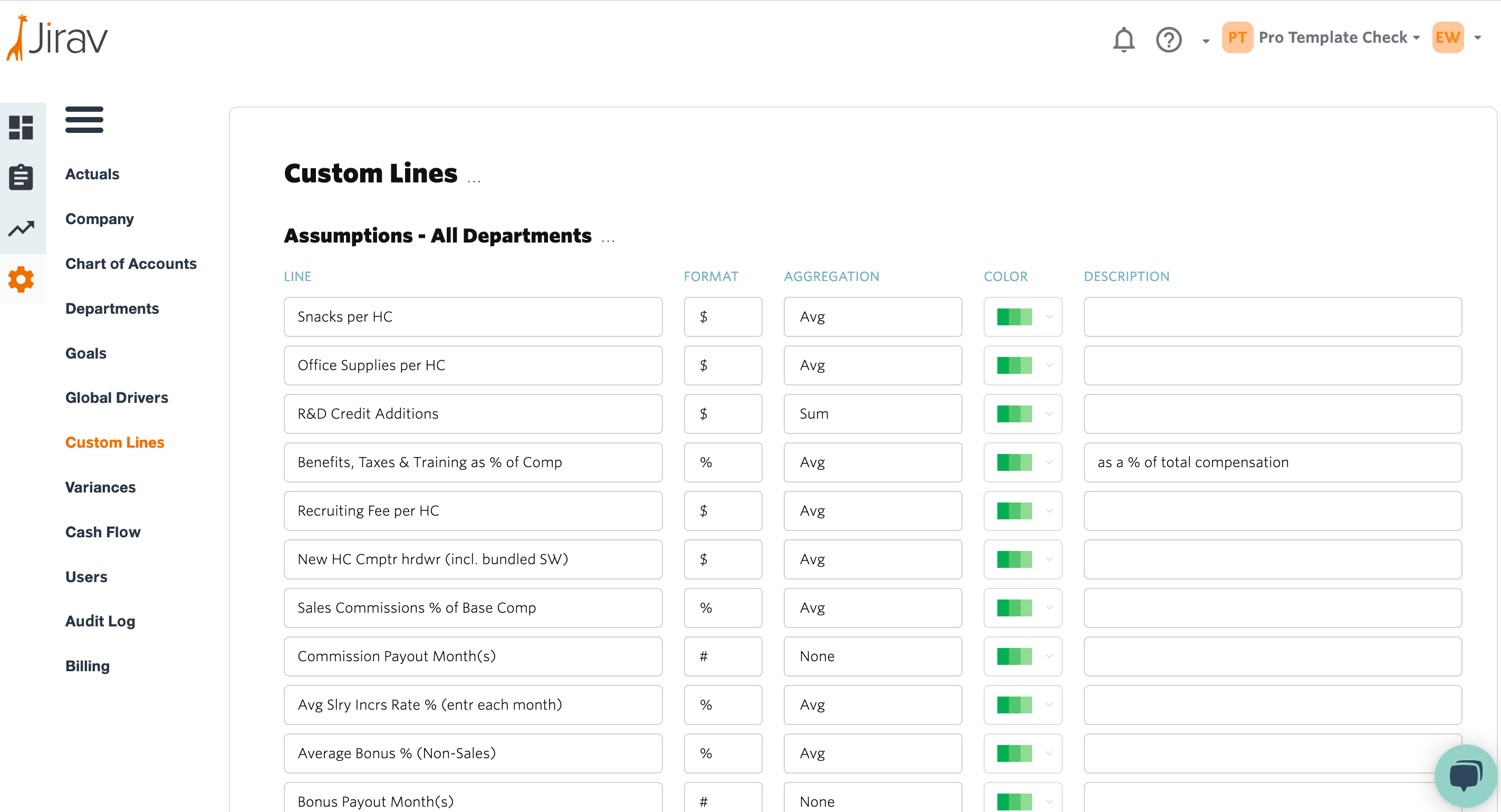 ​
2. From within the "Custom Lines" area within Setup you have the ability to create Custom lines, Custom Line Groups, rename lines, add a description, move, and delete the Custom Lines from the ellipses menu - refer to the screen shot below.
​

​
For Jirav Lite users, Global Drivers would be leveraged to perform a calculation in the Custom Line; refer to our help article on "Global Drivers" for further information.
​
For Jirav Pro users local Plan drivers can be used for plan specific calculations. Please refer to the article "Setting up Drivers in Jirav" for further explanation.