Import your COA & account balances into Jirav Automatically
Your accounting data is the backbone of the Jirav Financial Model. The first step in setting this up is to import a chart of accounts and your accounting balances.
QuickBooks Online is one of the most common accounting systems used by small businesses around the world. If you're using QuickBooks Online for your accounting system, you can follow the guide below to start hooking up your data.
Log in to Jirav.com
Navigate to [Actuals] within the gear icon
Find the box for QuickBooks and click on [Connect]
​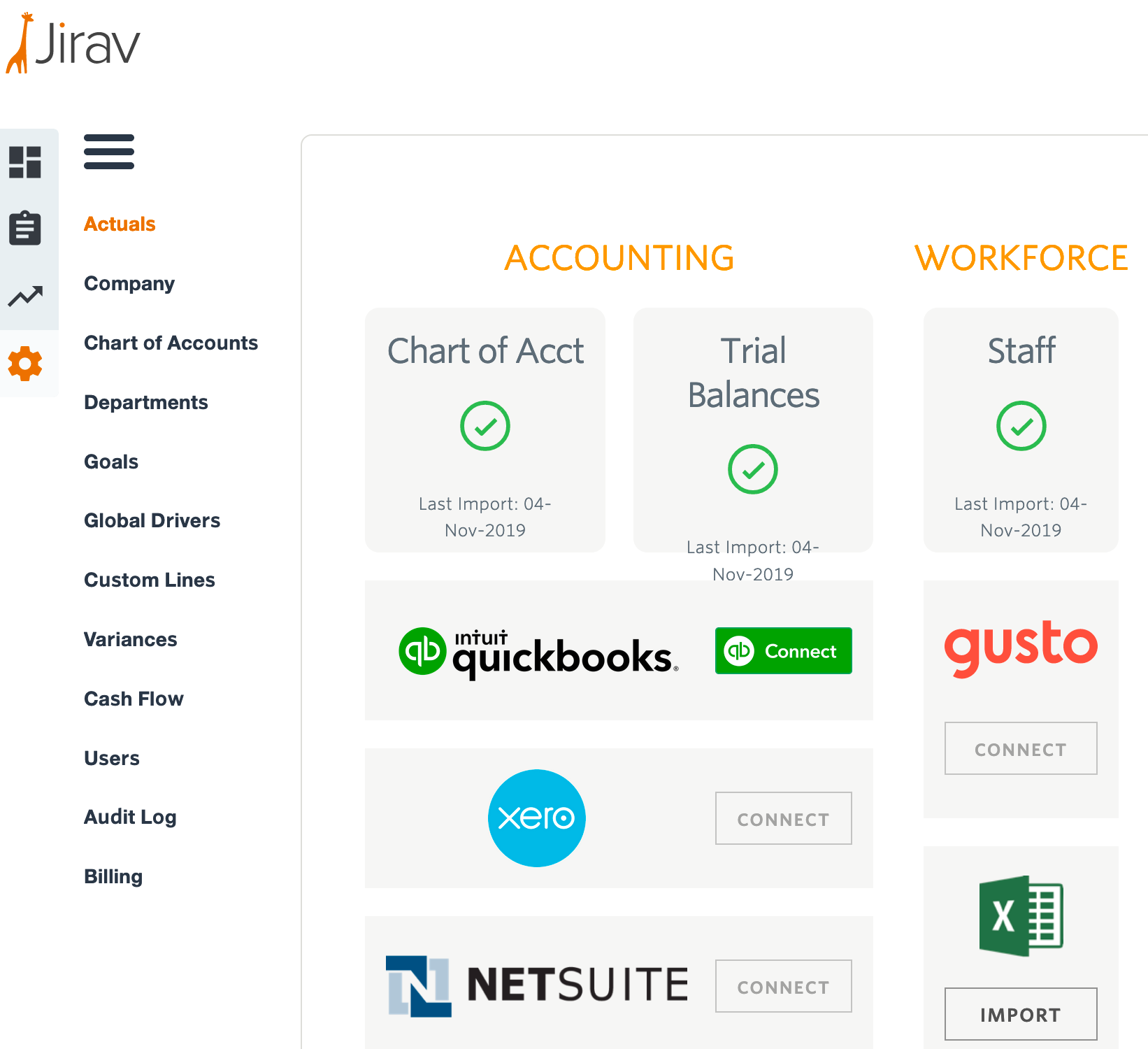 ​
4. This should redirect you to the QuickBooks website where you can enter your credentials
5. You'll be automatically sent back to Jirav and the connection will be complete
6. Select the date range for how far back you want from to import from, click on [Import]. One full year is the system default and what we'd recommend as a best practice.
Now watch as the Chart of Accounts and Trial Balances come in immediately!
Tips
Make sure you have "master administrator" or "company administrator" permissions to access the QuickBooks account that you want to use.
If you manage multiple companies within QuickBooks Online, make sure you select the correct company to connect in Jirav.
If your QuickBooks account has more than 15 Classes Jirav will fail on the import; you can merge the Classes in QuickBooks to solve this issue; deleting Classes will not work since Jirav will count the deleted Class towards the 15 Class limit - Link for Intuit Help Article on Merging Classes