Learn More About Dashboards
Hyperlinks in Text Tiles
Add a link to your dashboard text tile
Dashboard
Step 1:
Learn in detail how to edit your tile please see our Tiles Overview help article.
Once you are editing your tile you can then add a hyperlink by first highlighting the text you would like to have the hyperlink: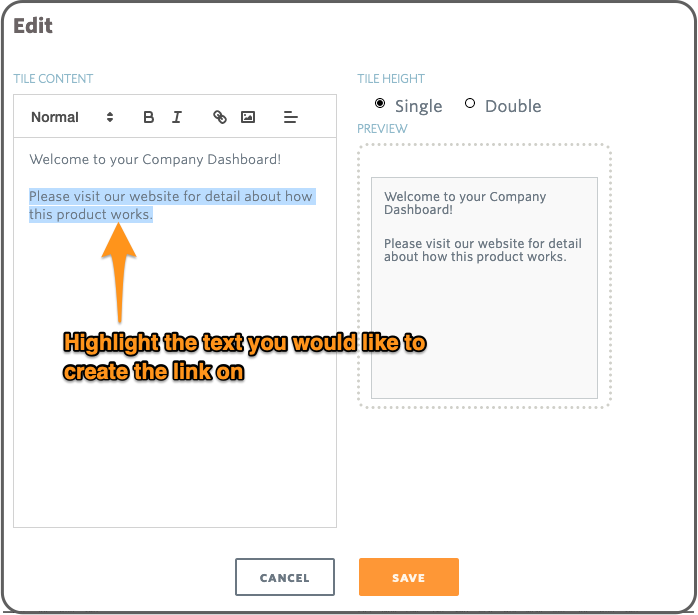 Step 2:
When you are highlighting the text select the hyperlink icon within the edit menu as show in the screen shot below then select the Save then Save the changes to the tile.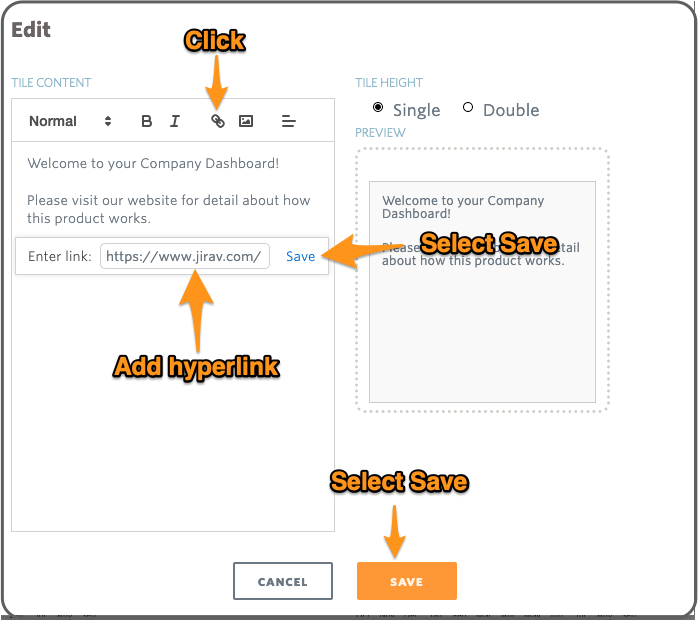 Step 3:
You can now see the hyperlink in the text tile that can now be clicked and you will be take to the link that has been set.