Text Tiles
Create a tile that can include your logo and contact information
Providing contact information and as well as regular communications is typically a good thing.
You have the ability with a text tile on your Jirav Dashboard to do just that. The process is pretty much the same as creating other types of tiles with some small differences.
Step 1:
Go to the Dashboard and select "Add New Tile".
​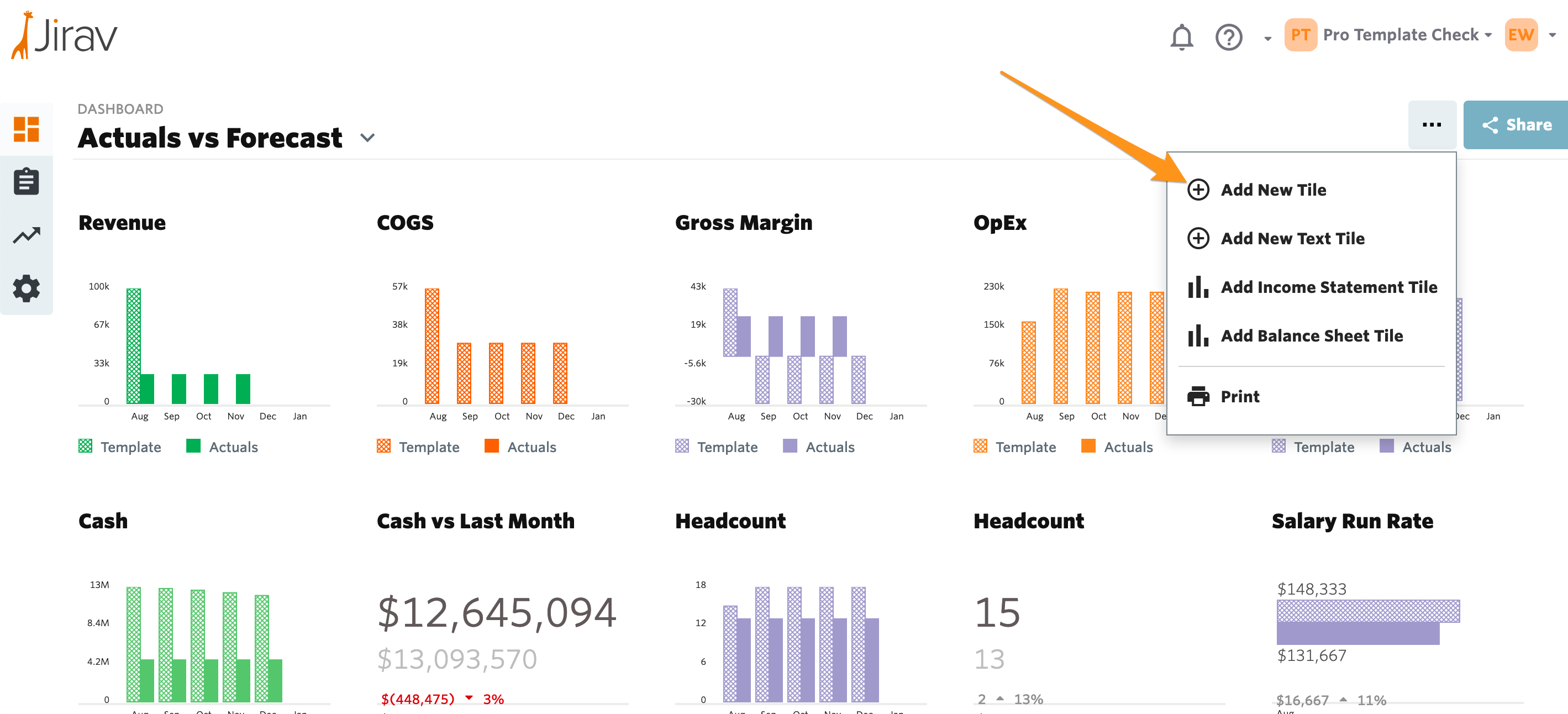 ​
Step 2:
This will then open up a screen like below:
​
​
Step 3:
You can also add in a logo as well as format the text through the formatting options; you can also include a link to your website or any other web site address.
​
​
​
​
​
​