When to use Global Drivers and how to create them
Before creating your first Global Driver please make sure to read about what is a Global Driver and review the Jirav Global Driver Model Map to familiarize yourself with how the data flows within the system.
In this example we will use a formula to calculate average revenue per headcount. The formula is:
Average Revenue per HC = Revenue / Total Cumulative HC
​
First you must create a custom line
Learn about creating custom lines in this Help Center article.
Go to Gear Icon > Global Drivers > Add Driver
​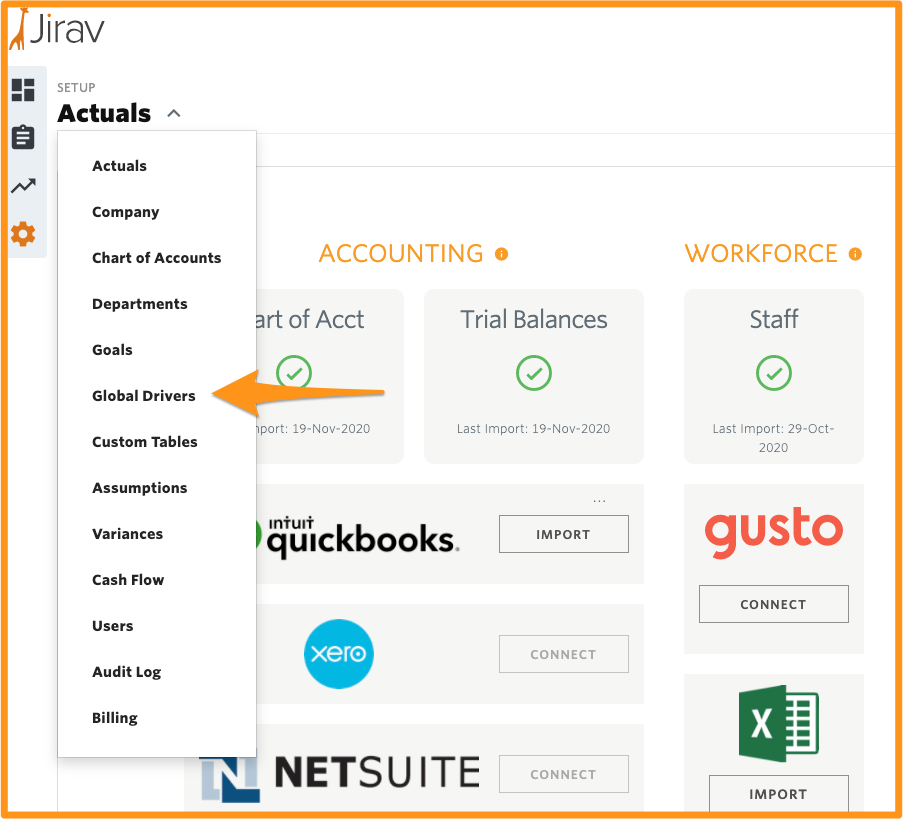 ​
​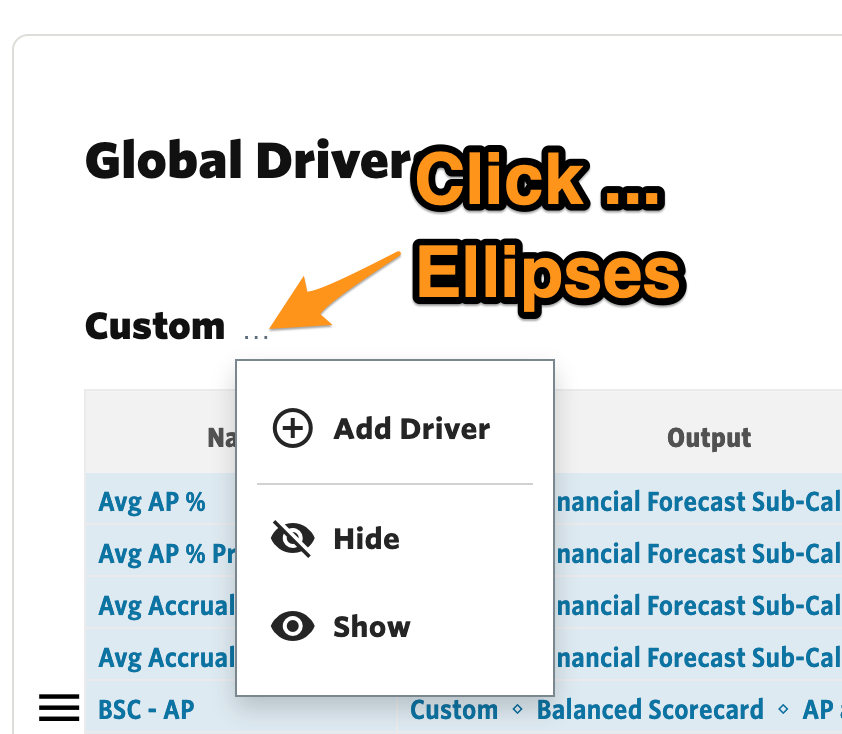 ​
Name your Global Driver and select the output then create the formula; for a detailed explanation on this please see "Setting up Drivers in Jirav"
​

​
This global driver is now calculating the average revenue per employee not only in each plan you are working for different scenarios but also in your actuals; you can see this by going to the "Custom" module (Jirav Pro Accounts only) within plans or adding the Custom Line to the Executive Summary or Custom Report; here is an article that will walk you through report customization


​
​
​