Summarize the Key elements of your Business (Onboarding)
Join and summarize key information from across your business into an Executive Summary report.
​​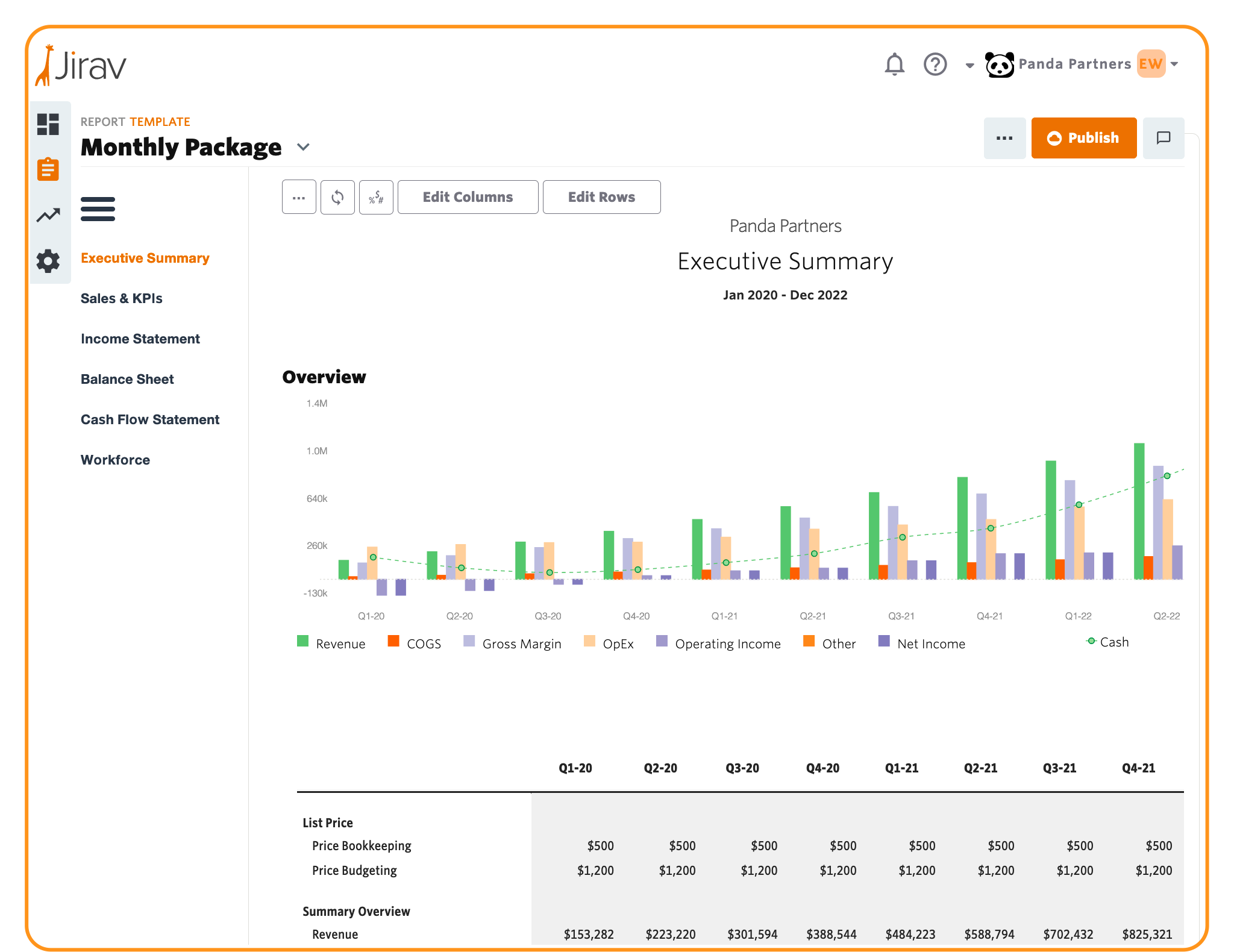 ​
​
Once you've uploaded your data in Jirav, you can see your handiwork in the colorful Executive Summary report.
Step 1:

-> (Template Name) -> Executive Summary
Learn about reporting templates

Step 2: Learn about customizing report date range, rows, and source in this help article

​
Step 3: Export to Excel
​
​
​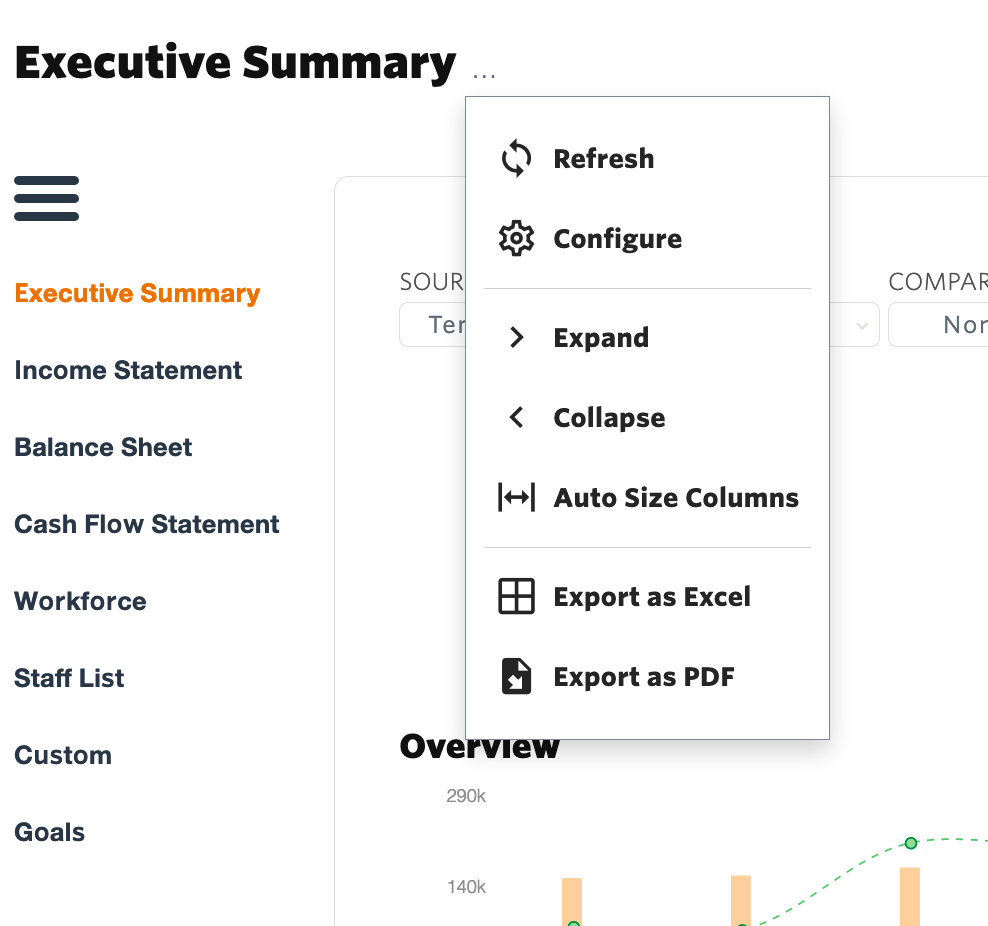 ​
Tip: Adjust your screen scale and print settings to capture your information horizontally in a single page
Once you've pulled an executive summary report, you can what metrics should be most prominent and configure your report to showcase that information.
Customize the Report
To configure this report, go to the ellipses next to the report title "Executive Summary" and select "Configure"
​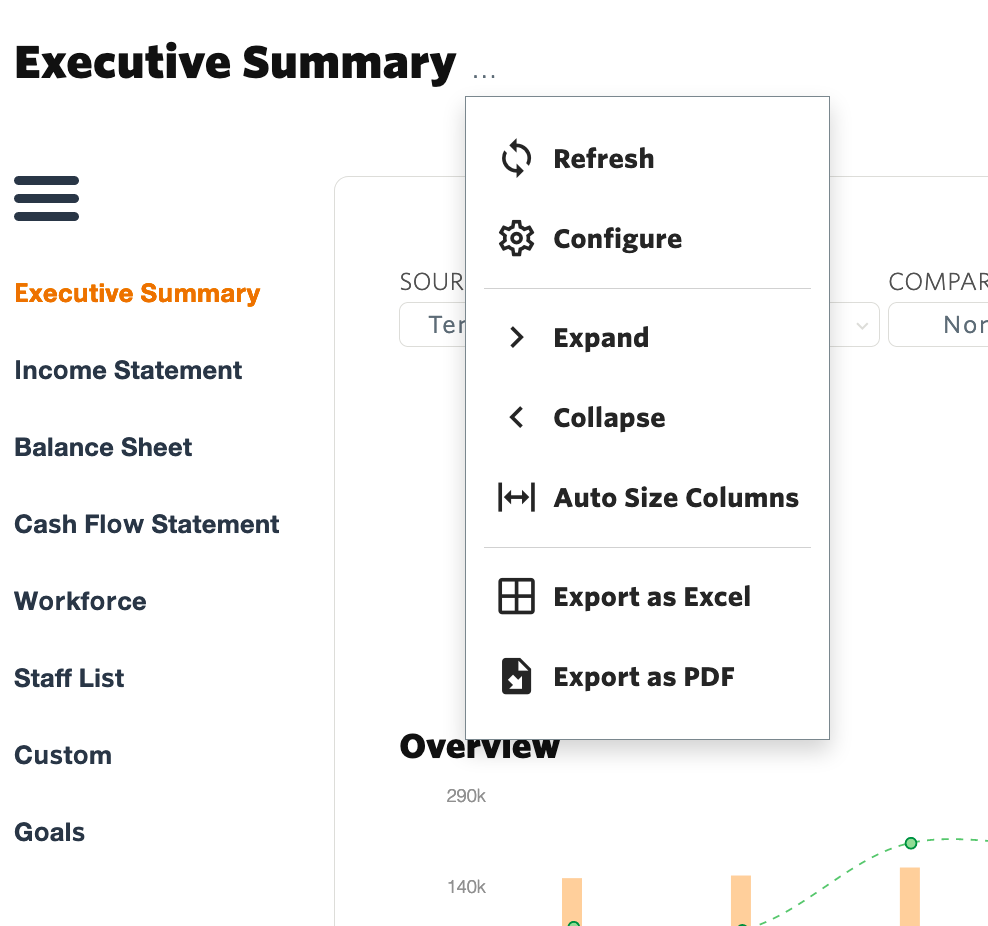 ​
This will then open a dialogue box that will provide you the ability to customize the report to your specific preferences and needs.
Specifically, within the Groups you can customize the series that is displayed and you can create groupings within the Income Statement:
​
​
​
​
​
​
You can also add rows to the report by selecting the ellipses and adding a line:
​
​
​