Customize the rows displayed on the Custom and Executive Summary report types
The Custom & Executive Summary report types allow you to customize the rows. Whereas the other report types automatically generate the rows available.
To edit, add or remove rows from a Custom or Executive Summary report, open an an Executive Summary or Custom report from a report template and select Edit Rows.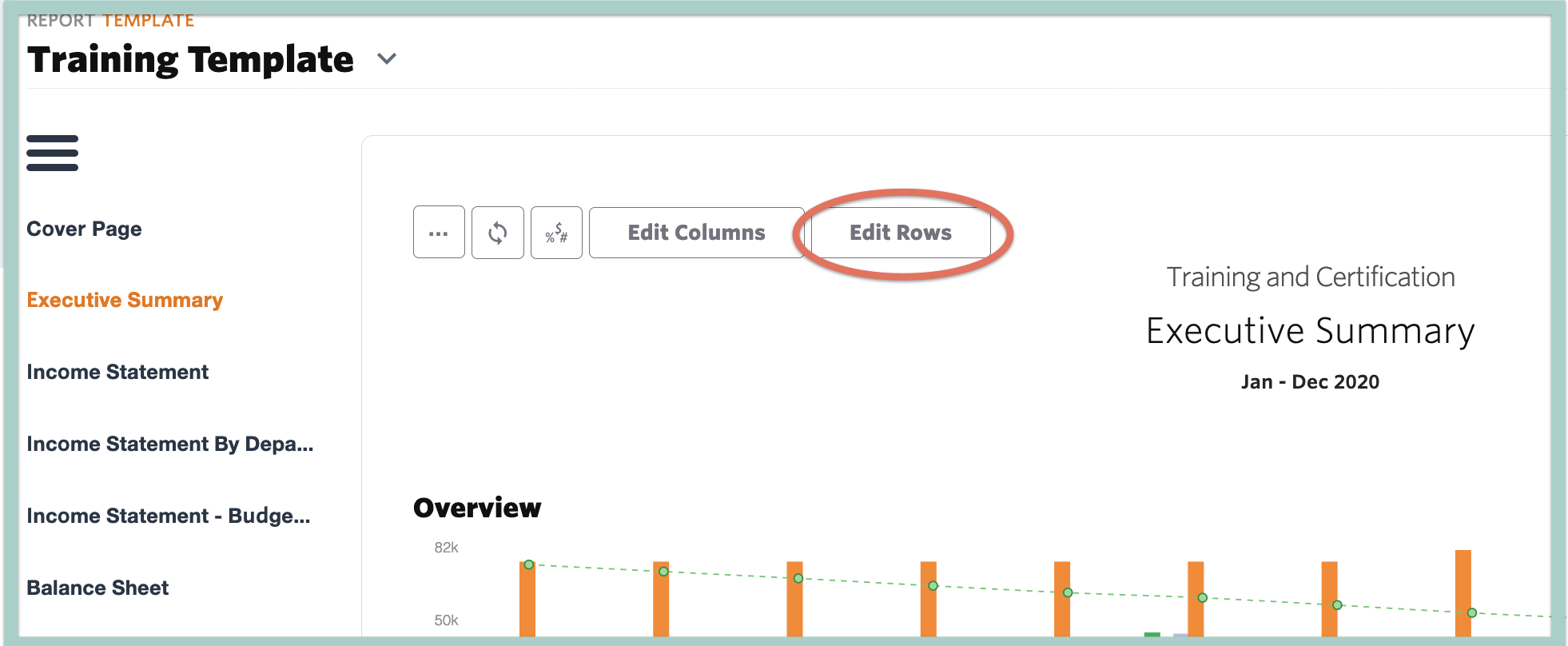 To add a new section to the rows, select + Add Section.
To move or delete a section, hover to the left of the section name to activate the hamburger menu, click on the menu and choose to Move or Delete.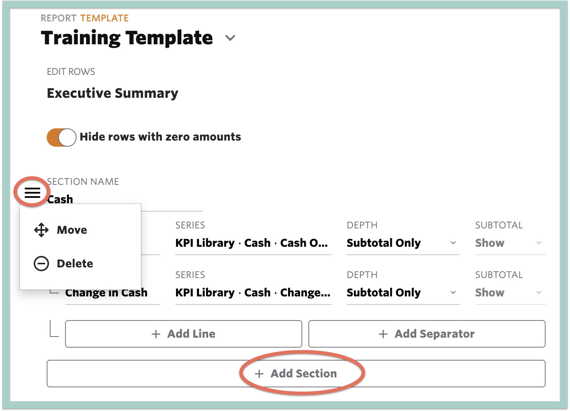 Section NameText description of the section that will appear in the report
Name
Text description of the line that will appear in the report
Series
Use the UA Picker to choose the metric that should be displayed in the report
Depth
Specify the level of detail you'd like to see for the Series, for example if you are choosing a parent account setting the depth to 1 would show the child accounts
Subtotal
If the Series has depth, choose whether or not a subtotal should display
+ Add Line
Adds a new series to the section
+ Add Separator
Adds a break to the section