Designate plans as Active or Archived; minimizing the plans in your plan picker
One of the great things about Jirav is the ability to create multiple plans - this is how you manage rolling forecasts and what-if scenarios.
This can sometimes lead to a large number of plans some of which you don't want to delete but would rather archive.
In order to archive plans in Jirav you go to Manage Plans within the plan picker.
Once you have navigated to manage plans you will see a screen similar to below:
​
​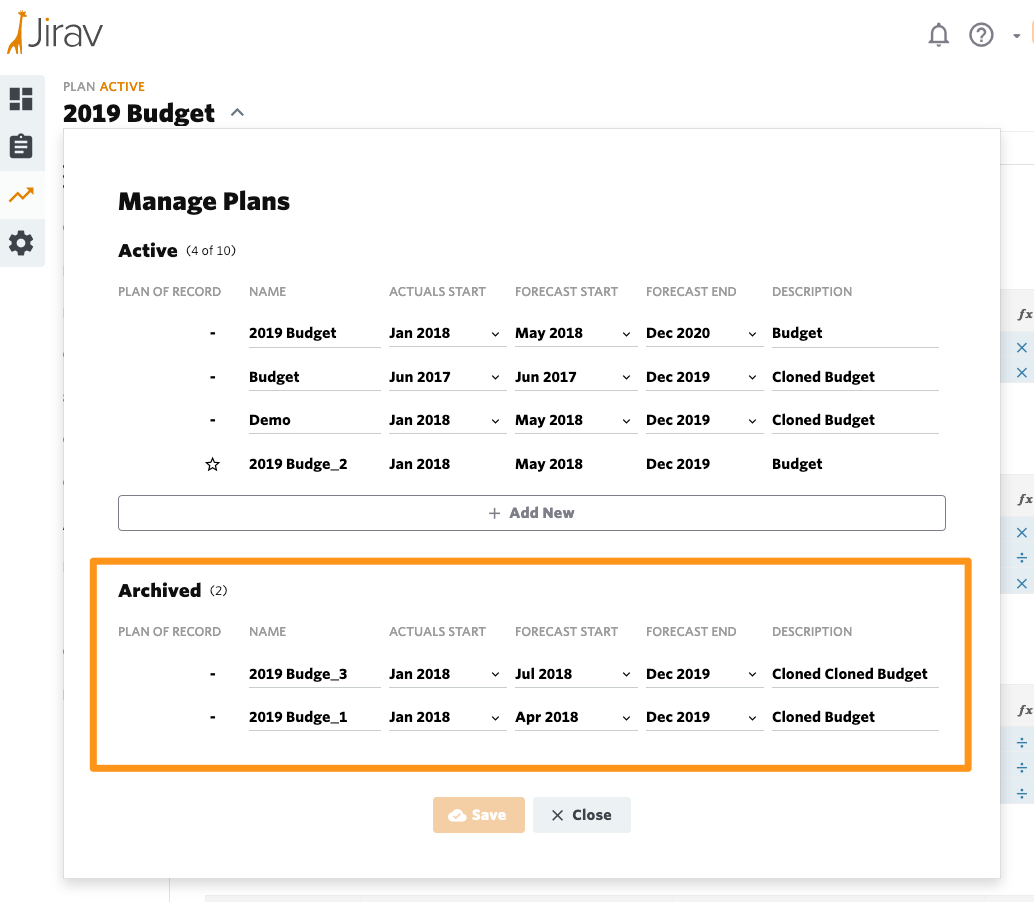 ​
​
You can then select specific plans by clicking on the three lines (Hamburger icon) that appears when you hover over the left most column of the row. This results in a pop up menu that provides the ability to move the plan to archived or from archived to active plans.
​
​
​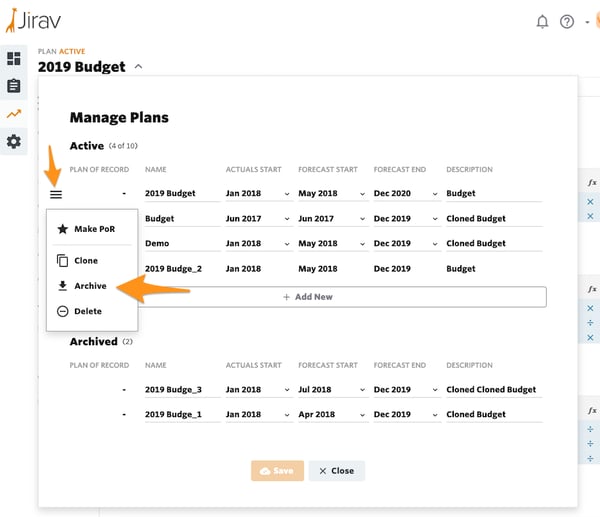 ​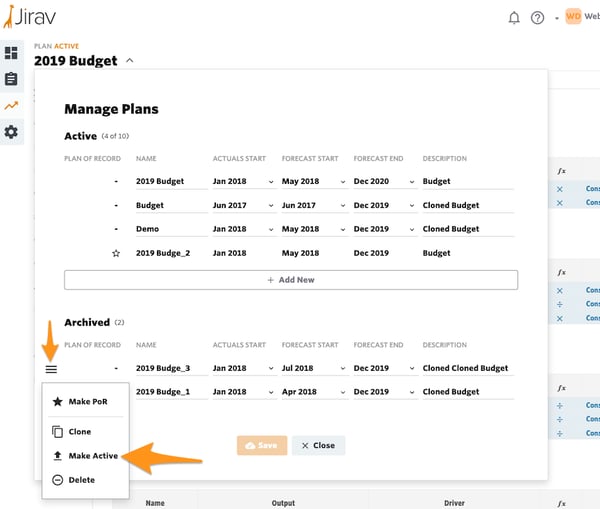 ​
Pro Tip: All clones go to the Archived folder. Then you bring the plan up into Active Plans. This way you can clone an active plan before making changes to the active plan faster without requiring the plan to load into memory when cloning which can take a minute or two. This results in getting back to planning your business faster.