Create the connection to your QuickBooks Desktop file to begin planning and reporting in Jirav
Jirav worked in collaboration with Right Networks to utilize the Jirav Sync Manager (Autofy Agent) which allows for Desktop users to import accounting data
Please note: The collaboration with Right Networks allows for QuickBooks Desktop Users to manually import accounting detail into Jirav.
Due to QuickBooks Desktop not being an online software product, this process is unable to be automated.
Before you start:
QuickBooks Desktop Requirements:
Desktop files that are hosted on Right Networks please ensure you are on the Business Cloud license in order for the systems to work together
We support these editions of QuickBooks Desktop:
Pro and Premier: 2014 and later
Enterprise: 14.0 and later
Admin user needs to be logged into the QuickBooks Desktop account - this can be found under the Company menu -> Set Up Users and Passwords -> Set Up Users to verify that you are logged into the account as Admin
As noted in the screen shot below you should see the (logged on) next to the Admin User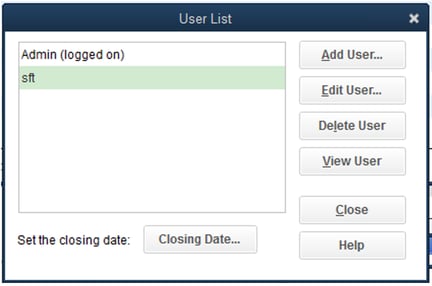 The integration will import data to Jirav either on an Accrual or Cash Basis. This is determined based on the Summary Reports Basis selected in Preferences > Reports & Graphs > Company Preferences.
Note that the connection process requires "QuickBooks is in single user mode, logged in as the QuickBooks admin (not just a user with admin rights)". If the Jirav admin user does not have the ability to login to QBD as QuickBooks admin then this step will require IT involvement.

QuickBooks is open to the desired Company file
No more than 1 company file is open
1. Download Jirav Sync Manager (Autofy Agent)
Click here to download the Jirav Sync Manager
This agent will need to be installed on the system running the QBD instance
Use the Jirav Setup Wizard to complete the installation of the sync manager. After this has been successfully installed you should see the screen pictured below: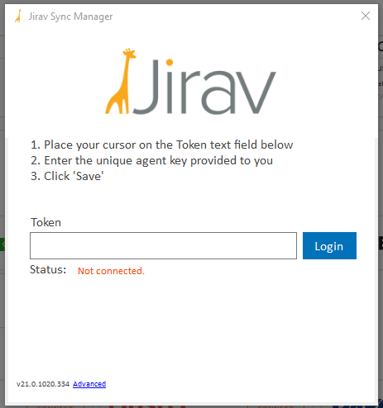 2. Obtain Agent Token from Jirav
Login to Jirav and navigate to Setup ⚙️ > Actuals. Click on the connect button in the QuickBooks Desktop tile. This will generate your token.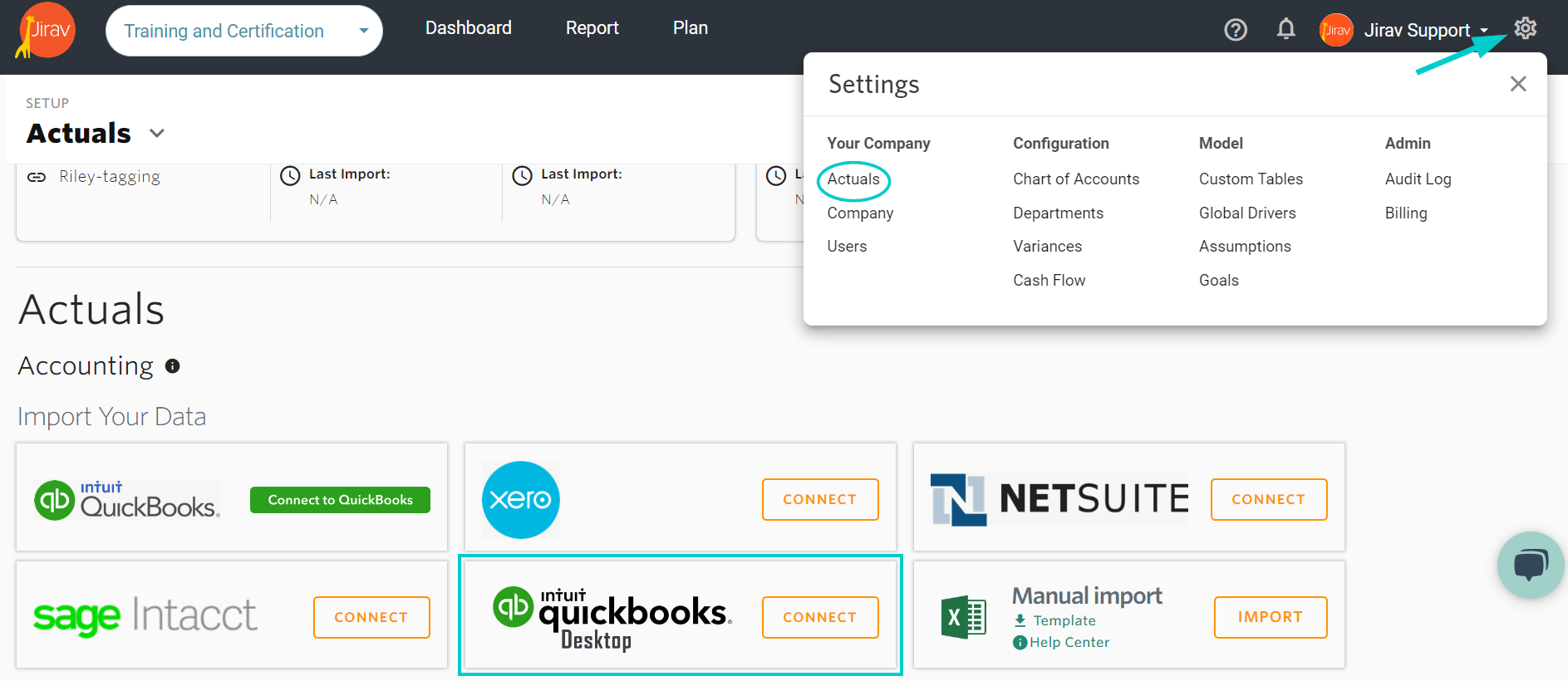 You will see a popup with the token that you will use for your connection. Highlight and copy the token.
The token in the screenshot below is just an example, you will need to use the token generated from your account to successfully connect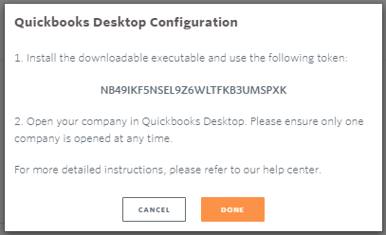 3. Connect to QuickBooks Desktop using the Jirav Sync Manager
For security reasons, you will need to go from Step 3 to Step 4 without delay before the system times out
Paste the token that you copied from Jirav in to the Jirav Sync Manager and click Login. Wait a moment for the Sync Manager to Login and then connect
Make sure that you see Connected next to the status once this is complete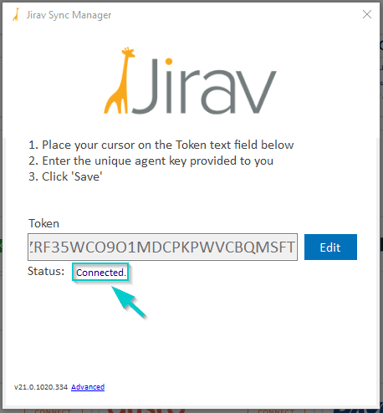 Go back in to Jirav and click Done in the popup where your token was located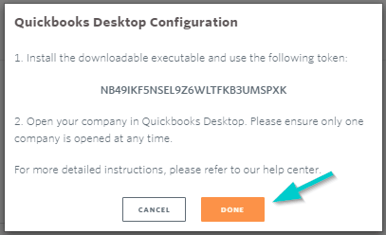 You will see a popup at the top of Jirav that says "Successfully configured token, connecting..."
4. Approve the connection to Jirav within QuickBooks Desktop
You should see a popup requesting access to your QuickBooks files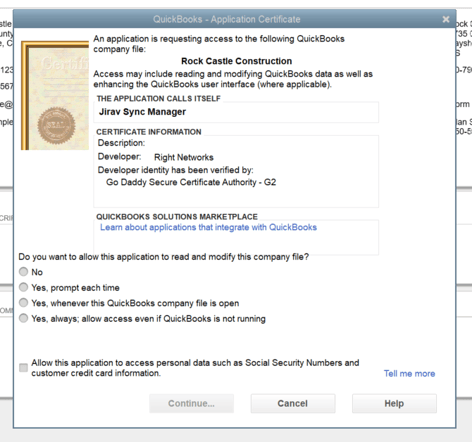 The recommendation is to give access even if QuickBooks isn't running. This gives you the greatest possible availability to work with their data
Depending on your IT security rules you, at minimum, need to select "Yes, prompt each time" and this would result in completing these steps each time you would like to import your data
You may be prompted to reboot the machine to update file services - you can go ahead and select "OK" then run the files services and reboot the machine. Ensure that you open the QuickBooks file and return to single user mode if the machine reboots
5. Import your accounting data
Within Jirav you should now be seeing that in the QuickBooks Desktop tile the button has changed from Connect to Import

Select the desired historical range that you would like to bring into Jirav
Pro Tip: We recommend importing a full fiscal year plus year-to-date to start
If you encounter any errors during this process, please review our QuickBooks Desktop troubleshooting article.