Manage billing for self sign up customers
Update your credit card information, upgrade, reactivate or cancel your Jirav account
To update your credit card information, upgrade, reactivate or cancel your Jirav account go to Setup ⚙️> Select ∨ next to Actuals to activate the context menu and select Billing.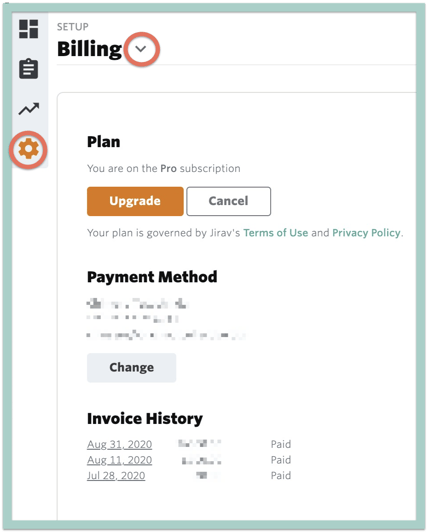 Note:
If you are not able to manage your billing within Jirav, please check out this article or contact ar@jirav.com with your request.
The option to reactivate will only appear on accounts that have been cancelled.