Add & Remove Users to your Jirav account
As the Jirav admin, you can invite in other users to access your Jirav model. Each user will have an assigned role which determines what that user can do and see within Jirav.
To mange users, go to ⚙️Setup > Users.
Add a User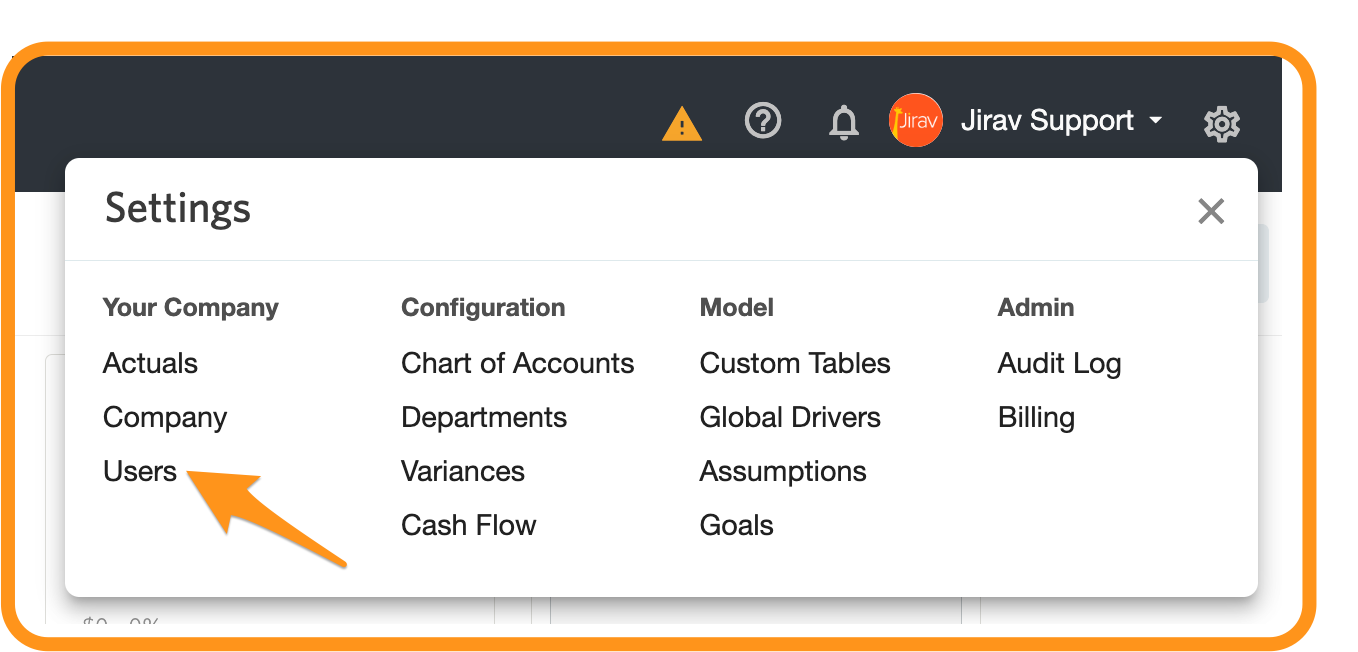 Then, to add a new user, select . . . > + Add.

After selecting + Add, you'll be prompted to enter the new users email address and assign the user a role. Click here to learn more about roles.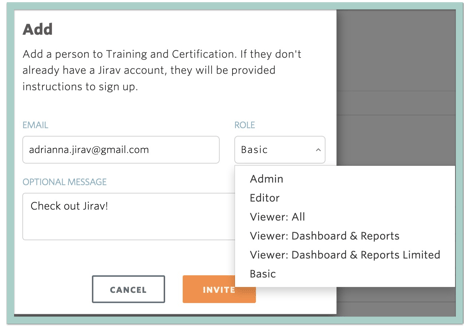 Once you've input the new users email, selected a role and added an optional message, select Invite. This will send an email to the newly added user inviting them to access Jirav.

The new user will then receive an email link to sign in to Jirav.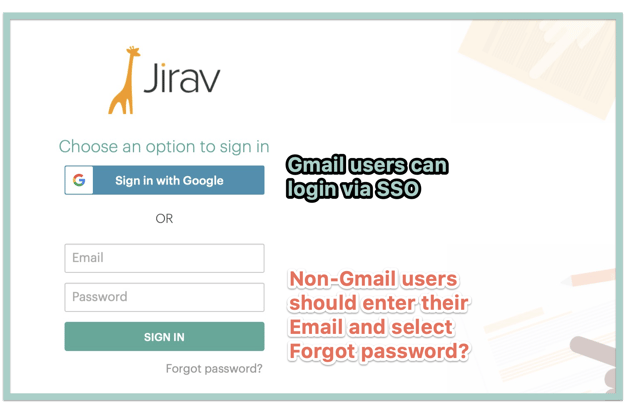 Remove a User
From the user list when you hover over the table a three line hamburger menu will appear that allows you to remove a user from the account.

Once you select to remove the user you will need to save the change.
Account Invitation Reminders
Send a Reminder to someone previously invited whom has not logged into the account - this sends the email to invite them again