Import your accounting actuals from the Excel template to begin planning and reporting in Jirav
Note: This option will be enabled on an account-by-account basis. If you are a direct customer, reach out to your Customer Success Manager to discuss enabling this option. If you are a partner, email support@jirav.com with the name of the account that is interested in utilizing this import method.
Once enabled, you will see Excel show up as an option for your Accounting Actuals. Navigate to Setup ⚙️ > Actuals and click on Import.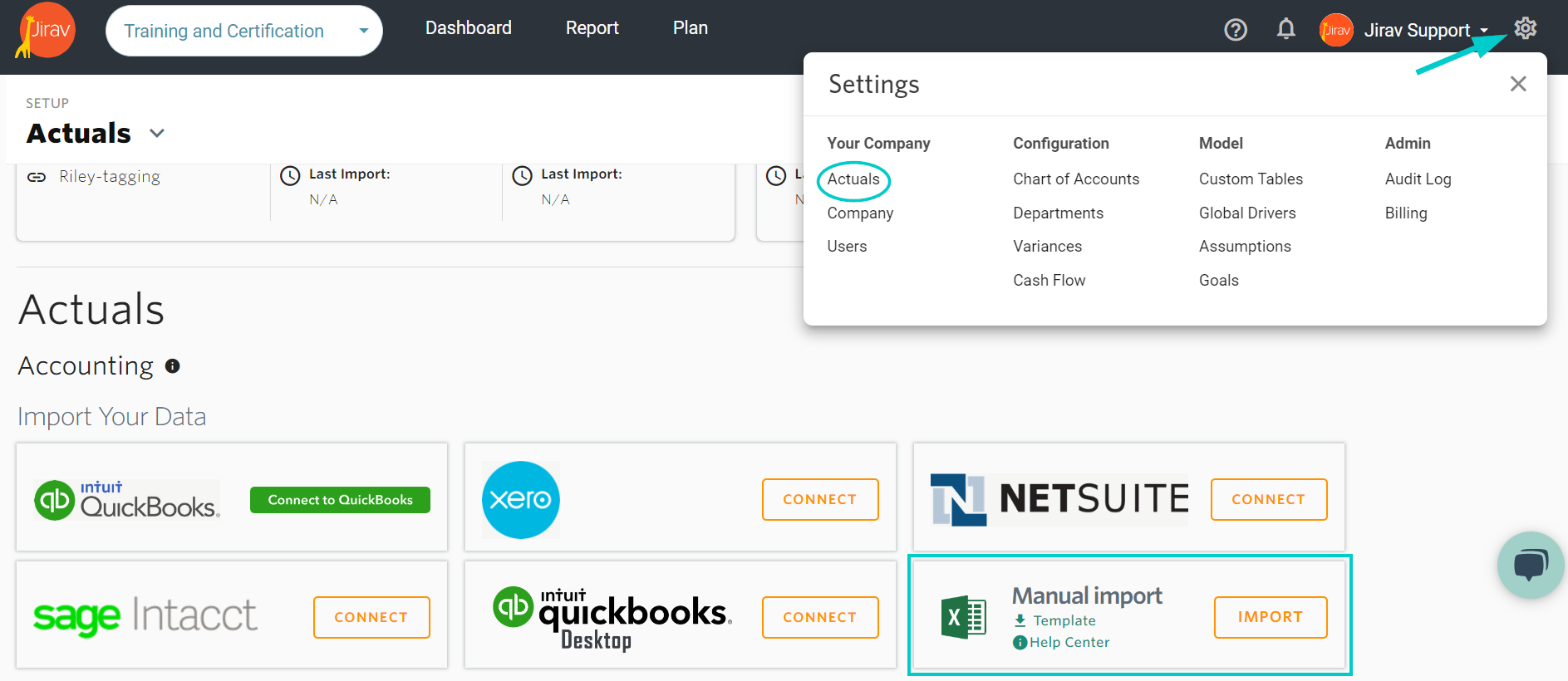 Make sure that your Excel Import File is saved somewhere on your computer.
For further details on how to properly input your data in the template, please see our article on how to prepare the template for import
Your file explorer will open up and you will select the applicable Excel workbook. You will then see a pop up stating that the import of data has begun. Depending on the size of the file, this may take a moment. You will still be able to navigate the app while the import is taking place.
After the data is imported you will see another pop up saying that the data successfully imported. There is an example below of what a successful import looks like.

If you receive an error, review our article on troubleshooting the excel manual import. If you are unable to resolve the issue with this article then contact us at support@jirav.com for further assistance.