Create the connection to your Intacct Account to begin planning and reporting in Jirav
For users who have signed up for their account through our marketing website please note that this is a premium integration - please work with our sales team to obtain the correct account settings for you to have the ability to connect your Desktop file - you can reach them at sales@jirav.com
There area few steps and requirements outlined below - in the event you run into any issues and need technical support please email support@jirav.com for assistance, typically within 1-2 business days.
---
The Process is 5 Steps
Step 1: Create a "Web Services Authorization" for Jirav
Navigate to the Company settings: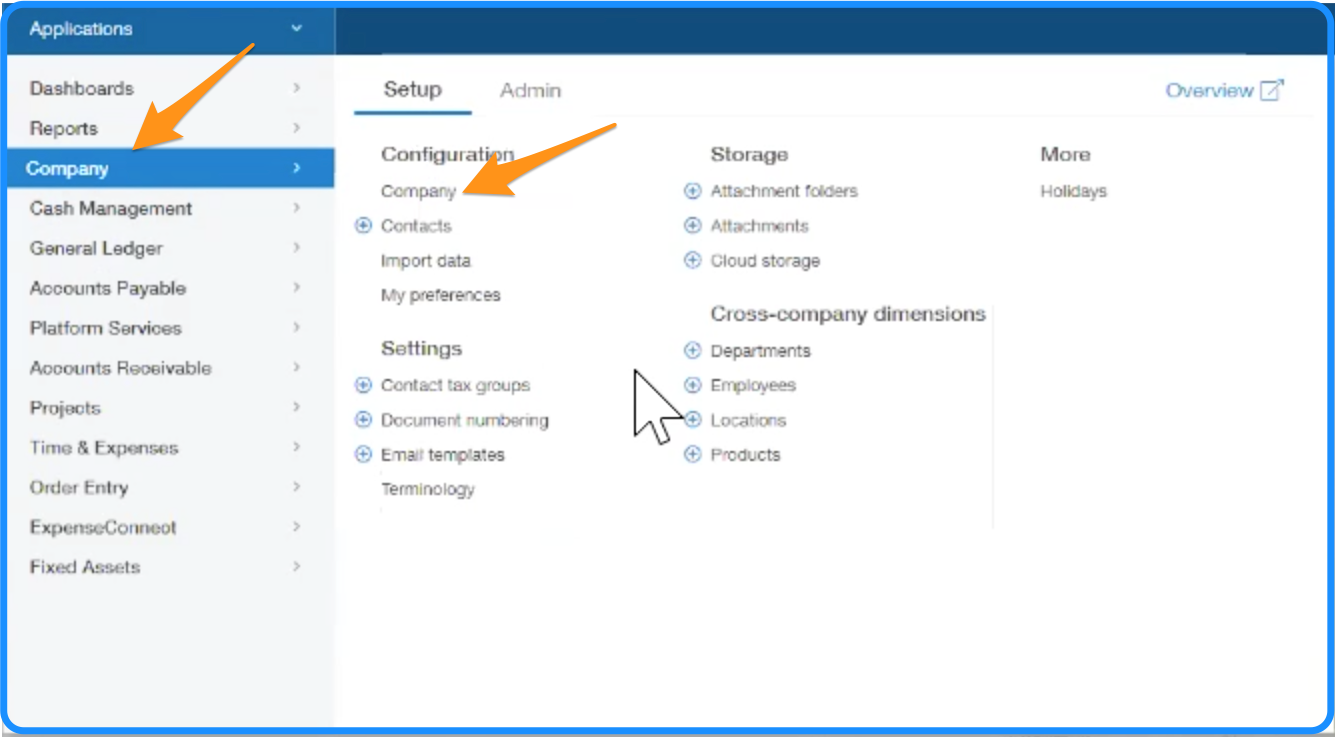 Once in the Company settings select "Edit"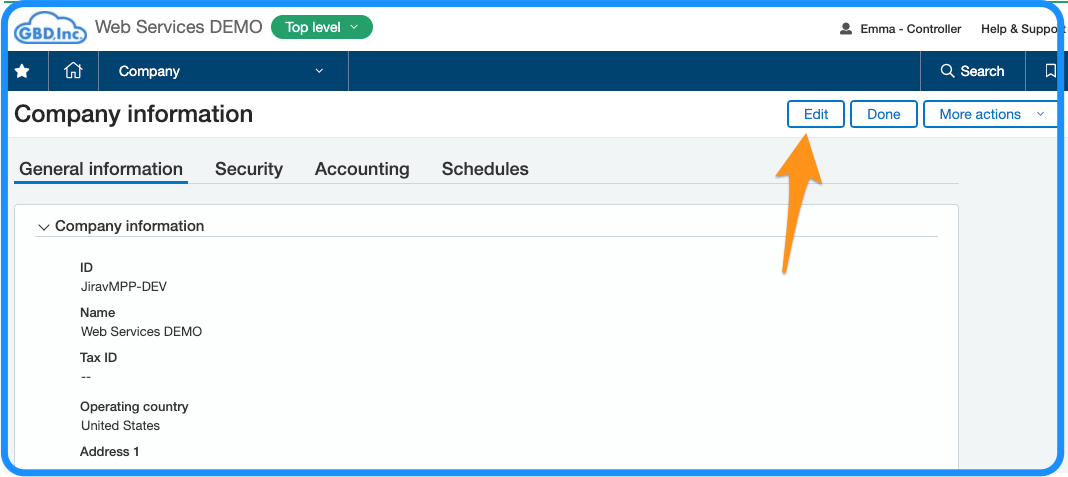 Navigate to the "Security" tab within the Company Information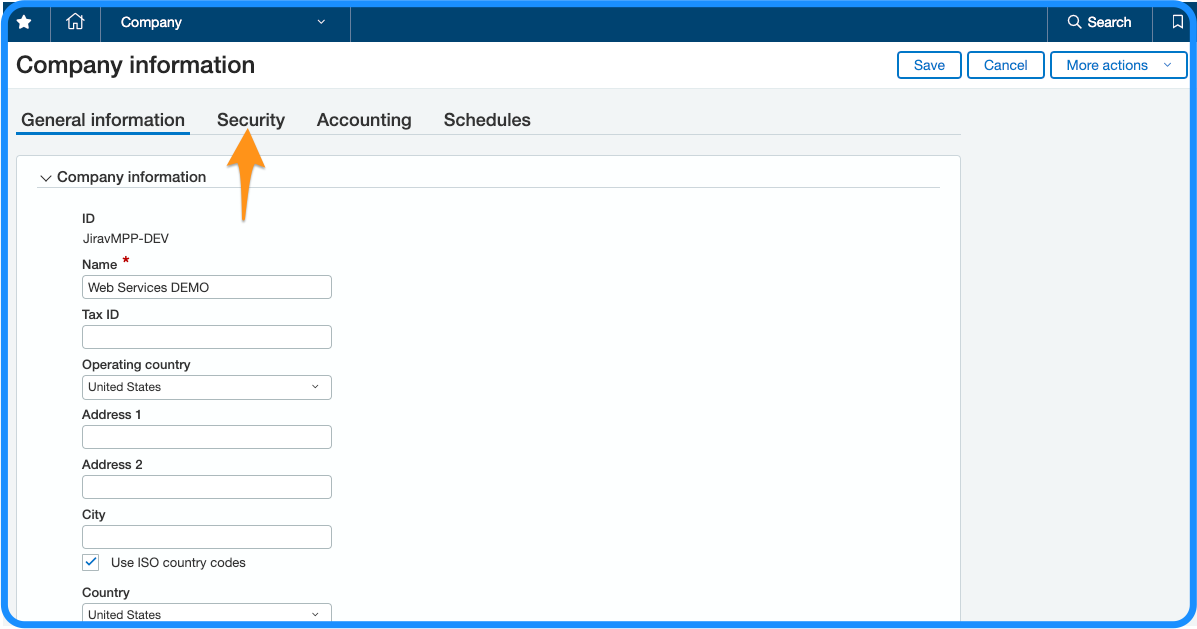 Once in the security section go ahead and select the "Add" button

The sender ID needs to match exactly and is "JiravMPP"
Next select the "Save" Button

Step 2: Create a "Jirav App Role"
Navigate to the "Roles" which can be found in the company setup menu under the tab "Admin"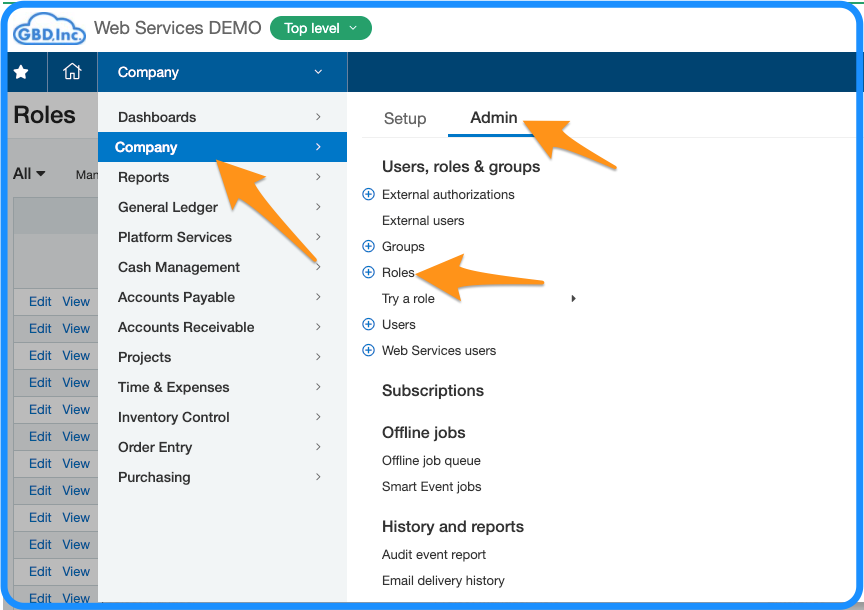 Next select the "Add" button

Name the role "Jirav App Role" and select the "Save" button

Once you have selected save you will need to give the role permission to access the Company and General Ledger information. Both the the Application/Modules will require "read-only" access to the default setting provided by Intacct.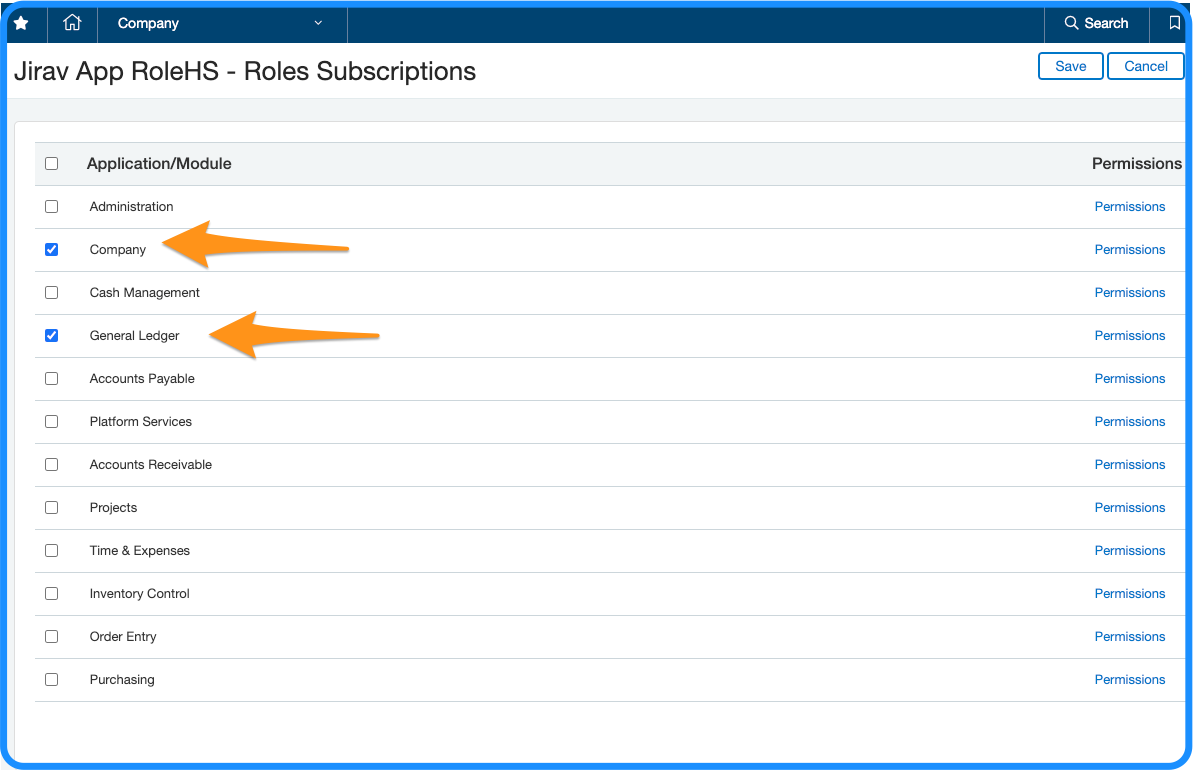 Once you select "Read-Only" Intacct will auto populate the permissions - there is no need to further customize the access level.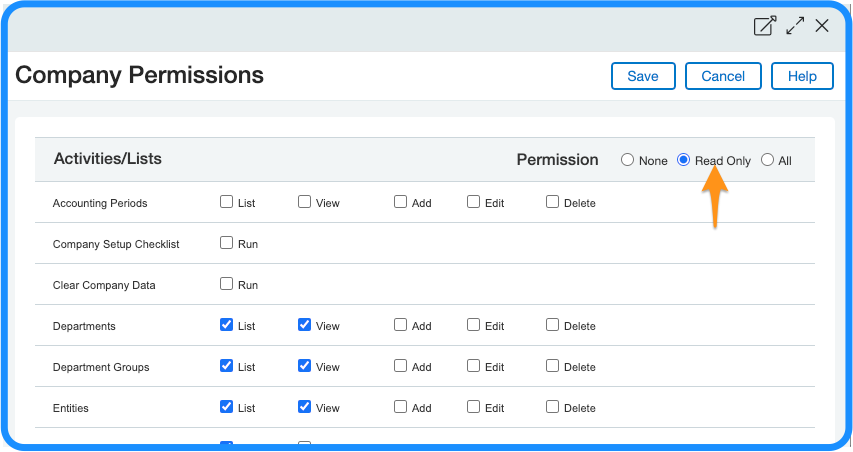 Select the "Save" button to complete Step 2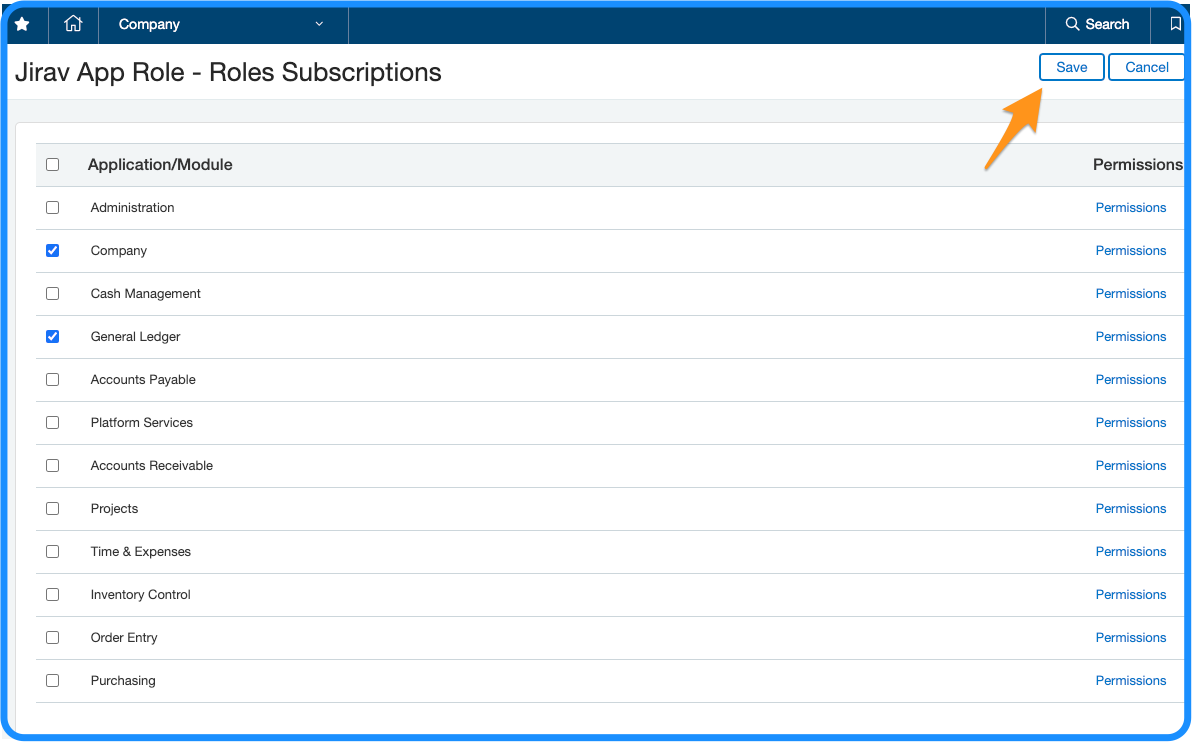 Step 3: Create a "Web Services User"
Navigate back to the Company menu and back to the "Admin" tab and select "Web Services Users"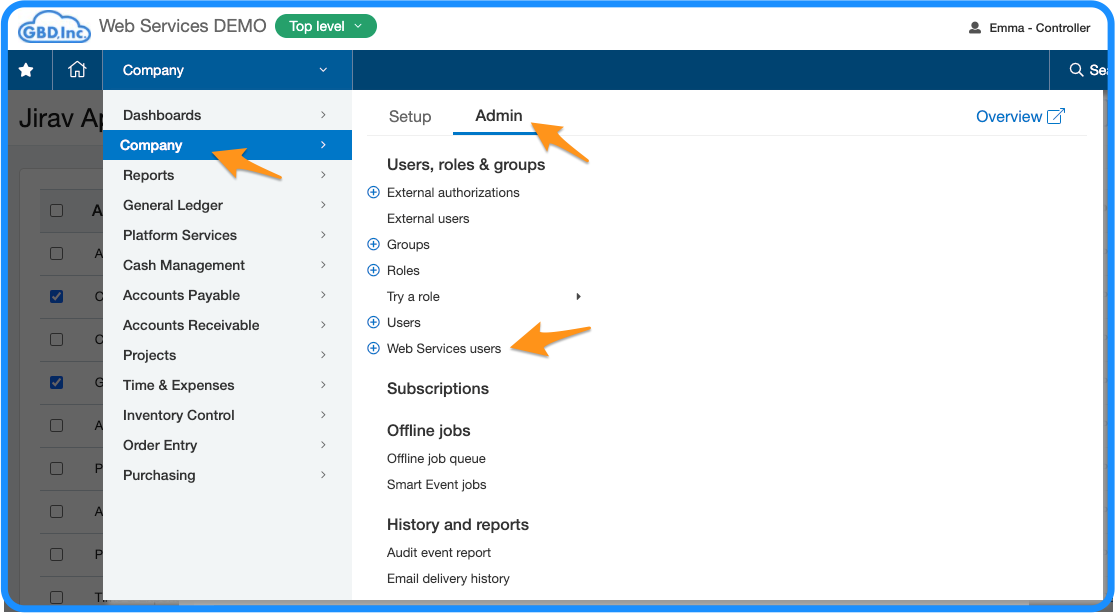 Select the "Add" button once in the web services users

Complete the "User Information"
You must use a real E-Mail address since this is how Intacct will confirm the user account
After creating the Intacct Web Services User, you will receive an email containing the Company ID, User ID and User Password required by Jirav in Step 5.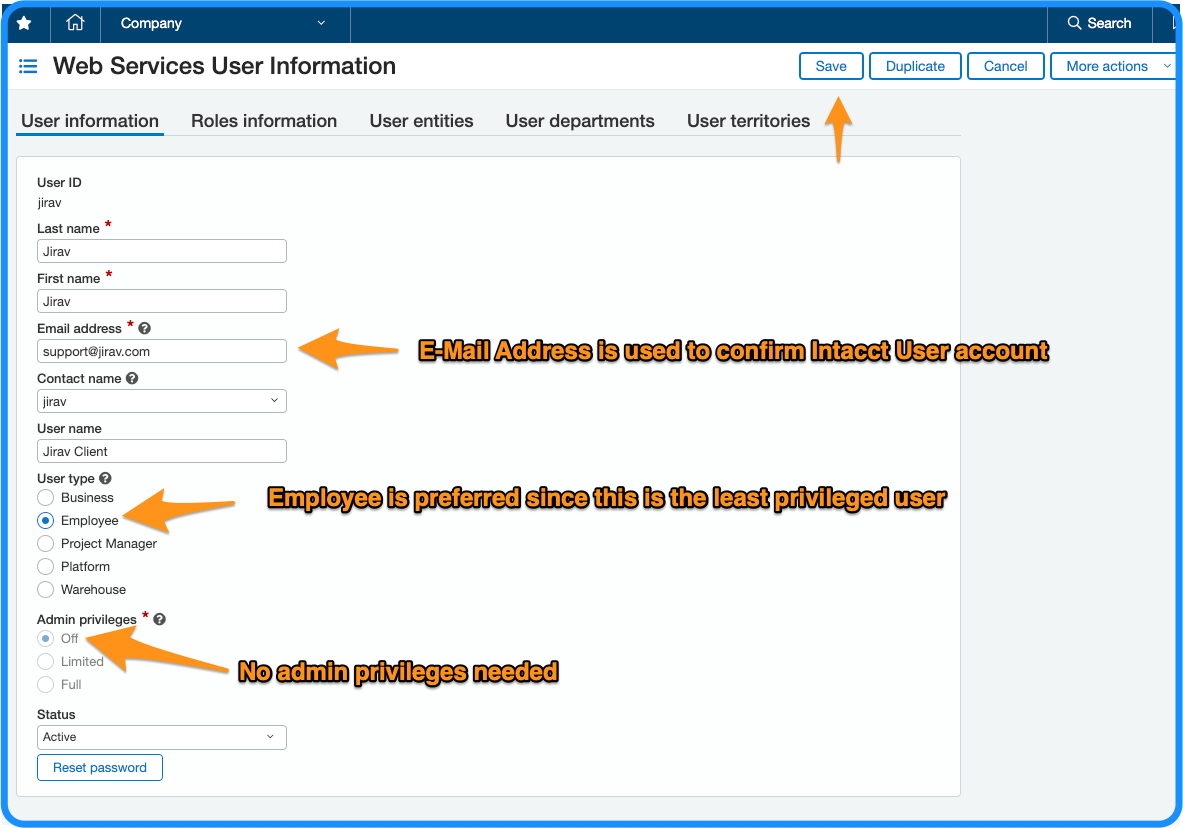 Next, select the "Roles Information" tab and add the "Jirav App Role" to the user

Step 4: Enable Web Services in Intacct
From the main menu in Intacct, select Company, then navigate to the Admin tab and select Subscriptions.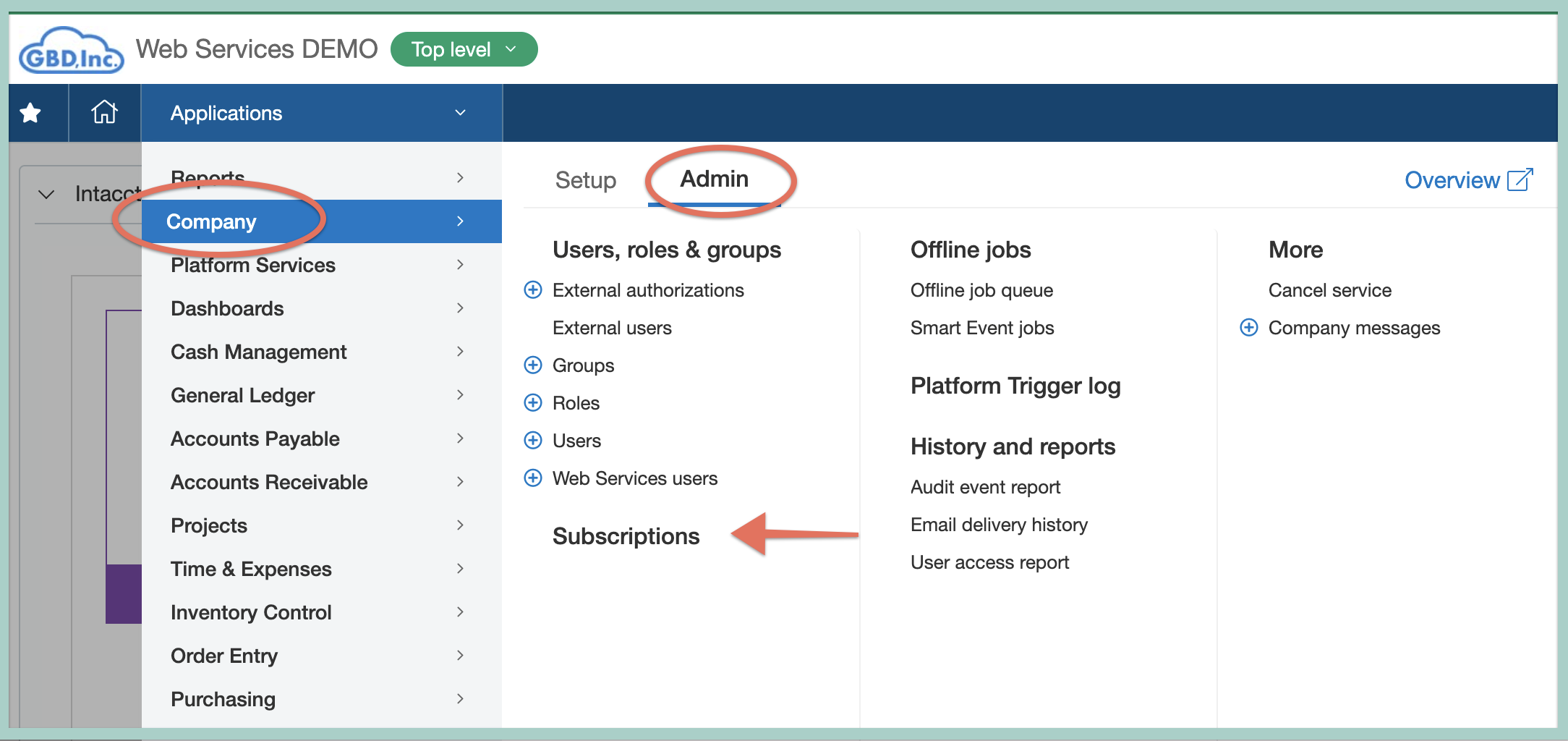 From the Subscriptions area, enable Web Services.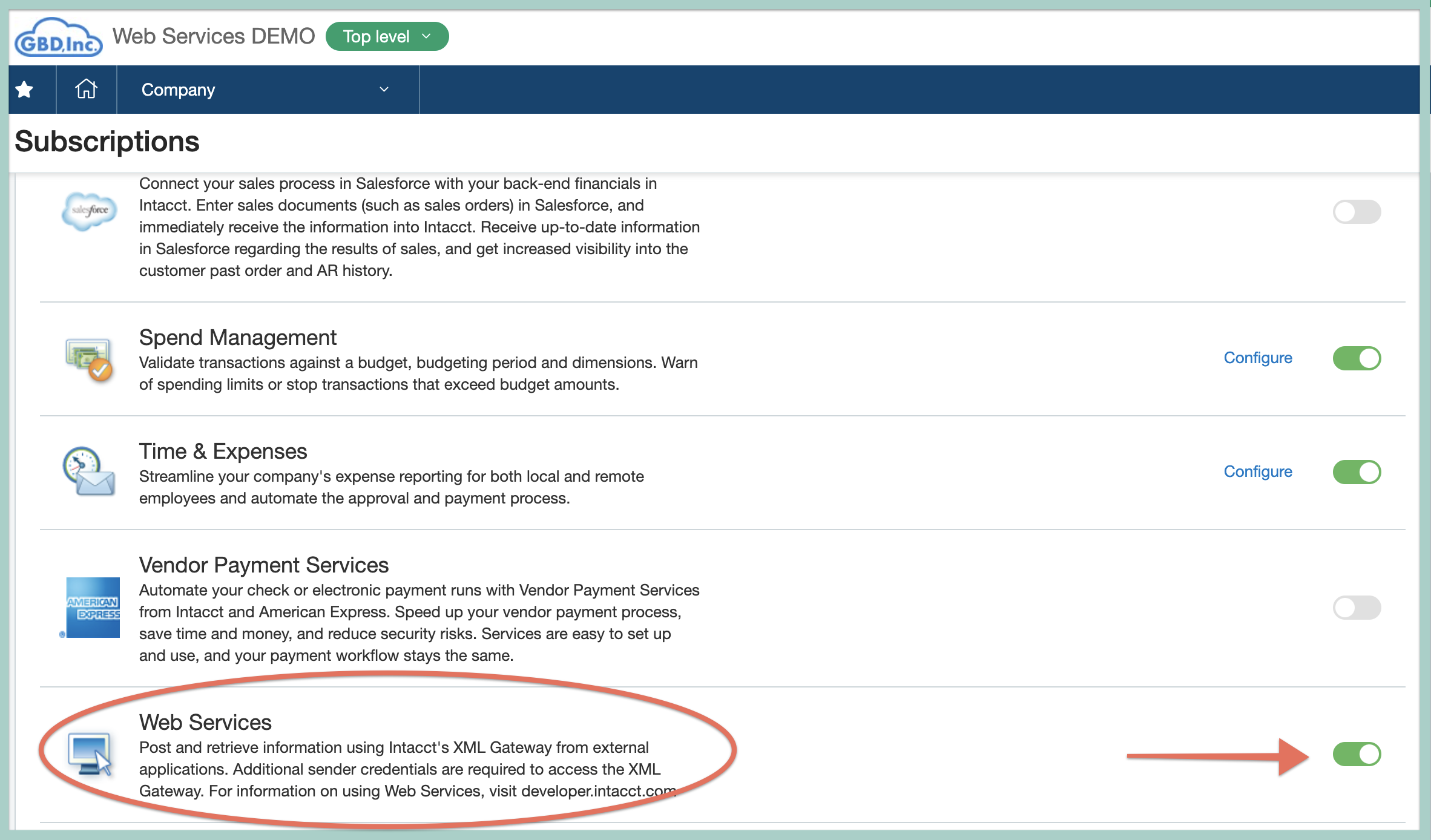 Step 5: Connect your Intacct account to Jirav
Go to your Jirav account and navigate to the Actuals page by selecting the gear icon and then selecting the "Connect" button next to the Intacct logo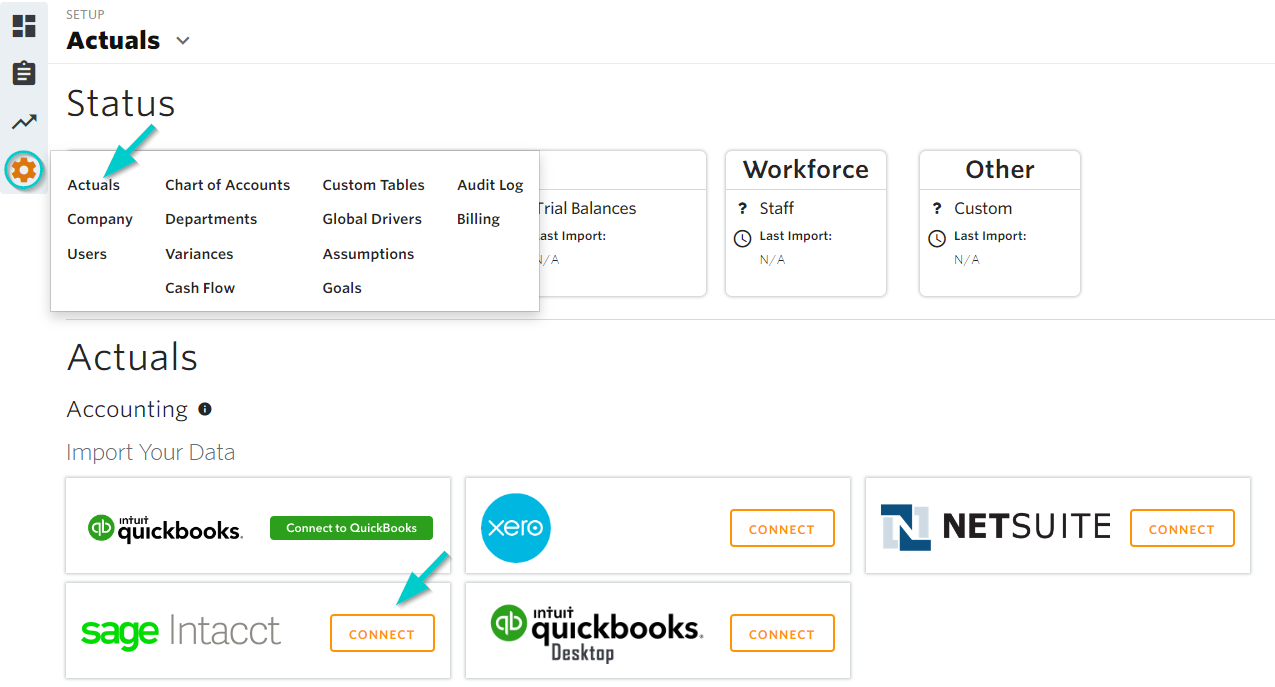 Once you have selected the connect button Jirav will ask you for you Intacct Company ID, User ID and User Password to create the connection. This information will have been sent via email to you after completing Step 3.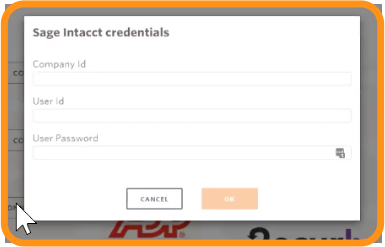 Once this is completed you will note that the button now says [Import]. Click the button to select the historical date range you would like to bring into Jirav.
Pro Tip: We recommend importing a full fiscal year plus year-to-date to start.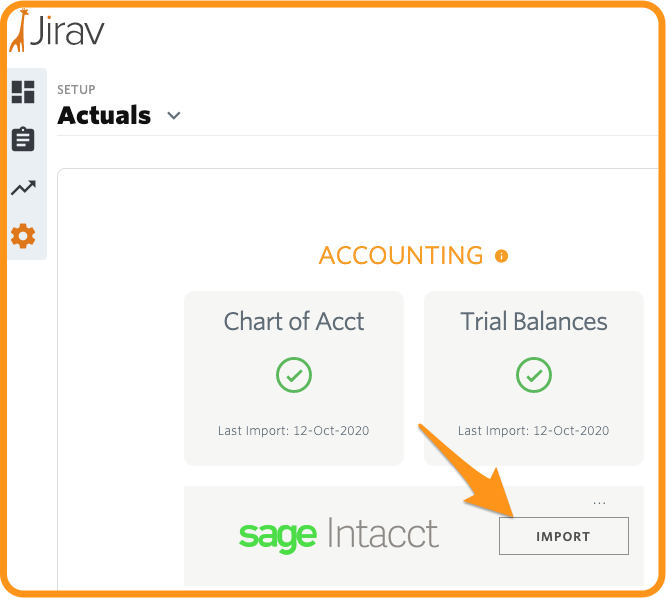 ---
If you haven't yet, we recommend checking out the Getting Started guide next for setting up the remaining steps within the application and to learn how to explore your data within the platform.