Learn More About Dashboards
Line Chart Tile
A graphical representation of data points connected in a straight line
Line charts are often utilized to display the change to a data point over time.

To create a line chart tile, click the Add New button on the upper right of the Dashboard and choose Add New Tile.
You can also clone or repurpose an existing tile by clicking the
Ellipsis on the existing tile and choosing Edit or Clone.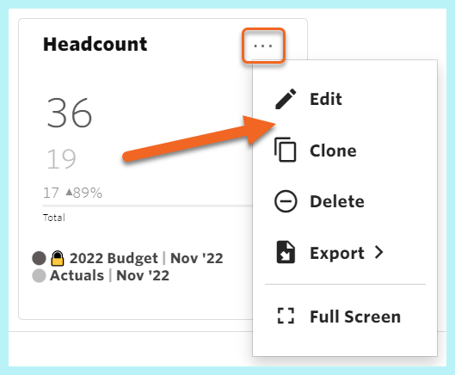 After selecting Create New Tile or Edit for an existing tile, populate a Tile Name and then use the drop-down selections to choose what data will be pulled into the tile. As shown in the example below, to get a cash line chart tile we've selected the "Cash on Hand" KPI from our KPI Library to show our actuals for a trailing 6 months.​ The Preview area will update as you make selections to show what the tile will look like when finished.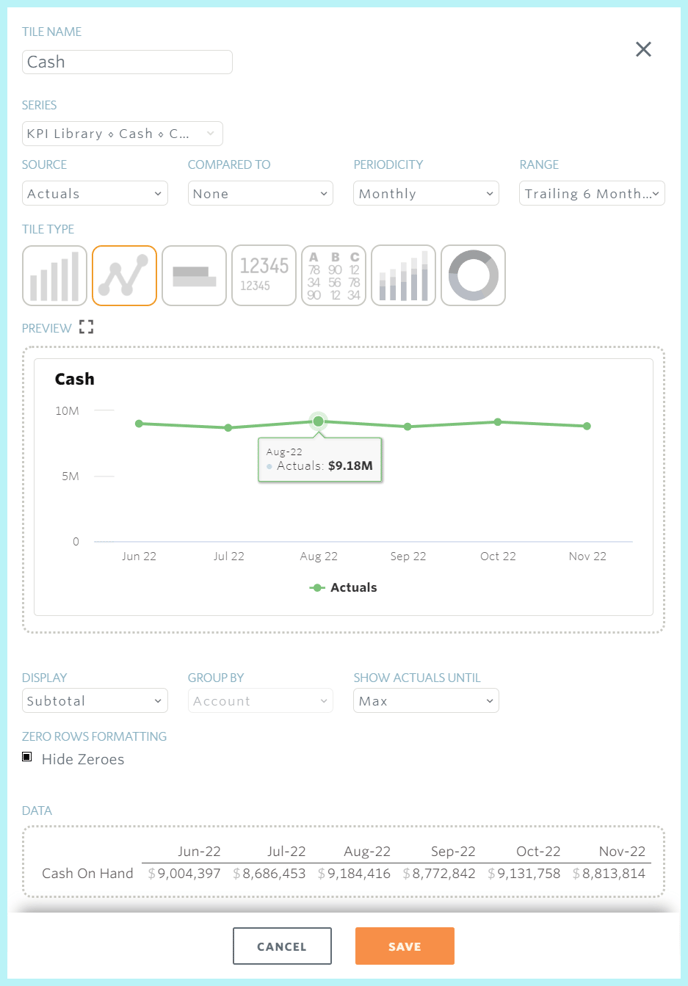 Click Save to insert the new tile into your dashboard or save the changes made to an existing tile.