Create report sections that display differences between two sources, such as budget versus actual.
Being able to calculate variances across different accounts and departments, taking into account revenue or expense favorability, is crucial for efficiently evaluating financial or operational performance across actuals and various plan scenarios. Utilize Variance calculations in report sections to easily and quickly compare imported accounting actuals to how you thought the business would perform per your budget or forecast plans.
Variances between two sources can be added to most report sections. To begin your variance analysis, navigate to the Report area > select the desired report section > select Edit Columns from the right side of the screen > verify there are at least 2 sources selected > enable Variance $ and/or Variance % and Apply.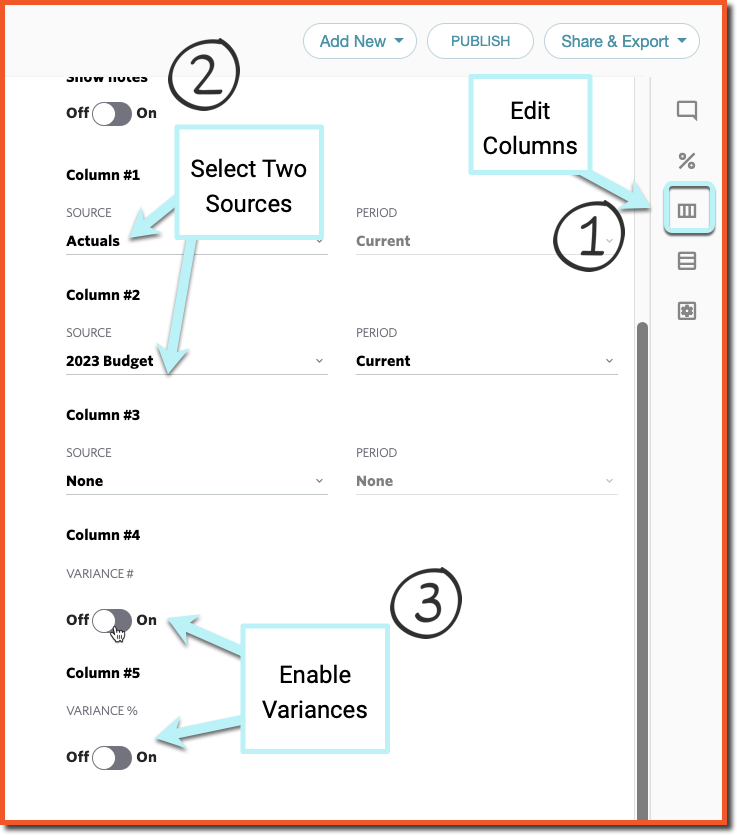 ​Optionally highlight favorable/unfavorable variances from the Formatting options located on the right side of the screen.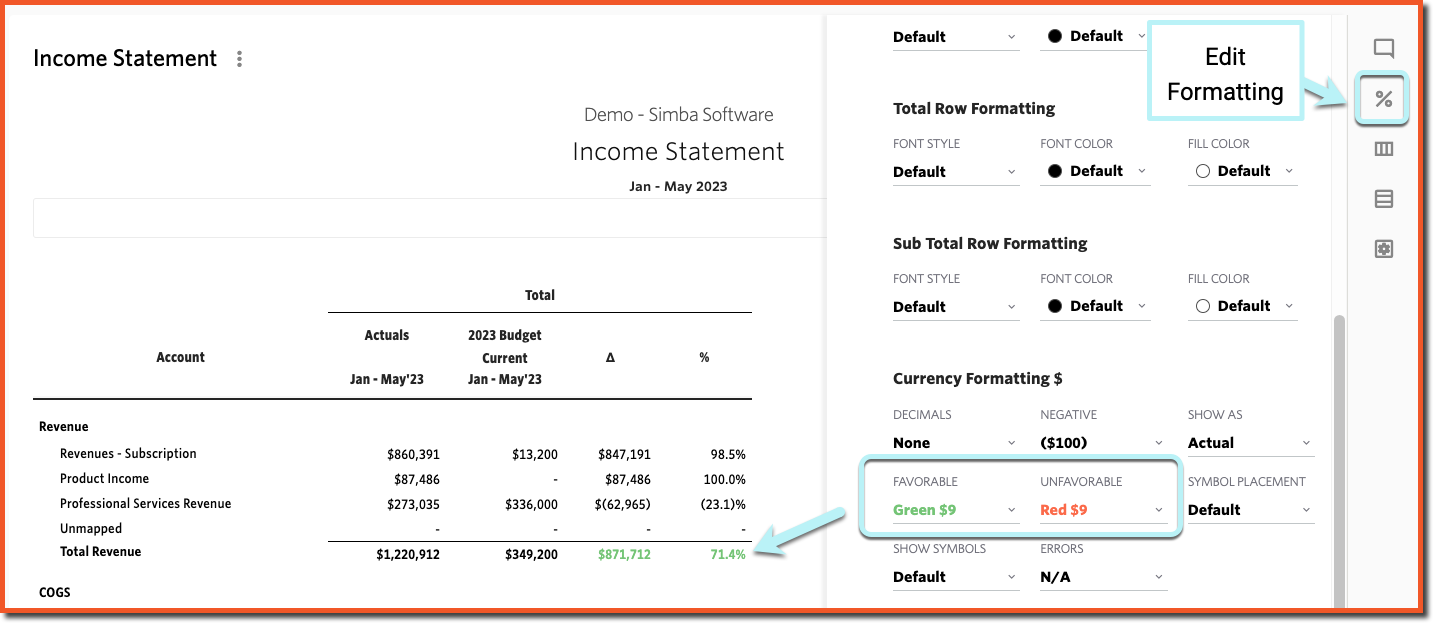 ​