Reporting Templates & Published Packages.
Save a collection of reports that you have customized
Within Jirav you can now create a Report Package that you can save the settings for and re-visit at anytime.
This is done by the following steps:
Step 1: Navigate to the "Manage Report Packages" from within the Report Picker:
​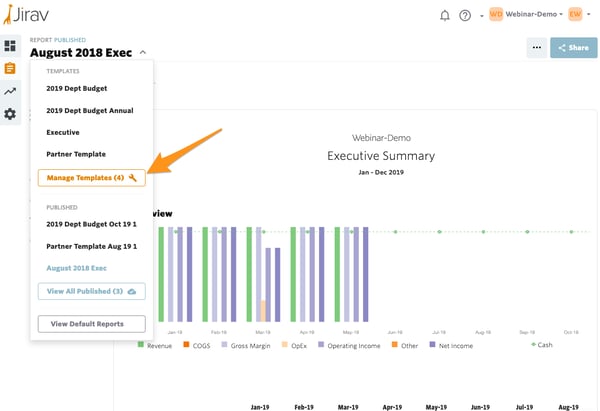 ​
Step 2: Create a Report Package from within the ellipses menu, you can then name the Report Package:
​
​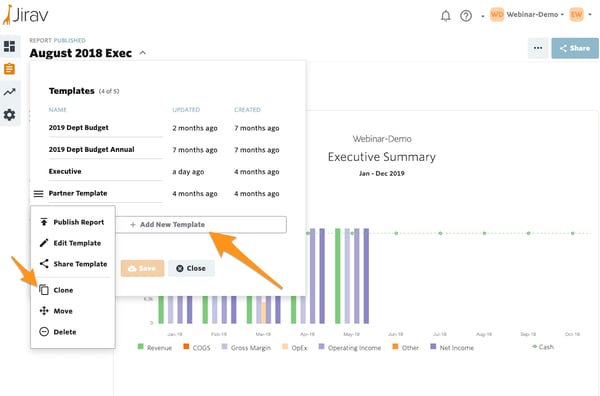 ​
Step 3: Navigate to the Executive Summary and related financial statements and select the Report Package:
​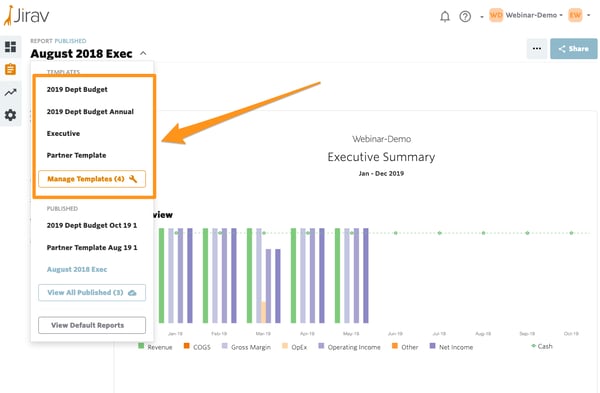 ​
Step 4: Make the desired changes to the report and select "Save"
​
​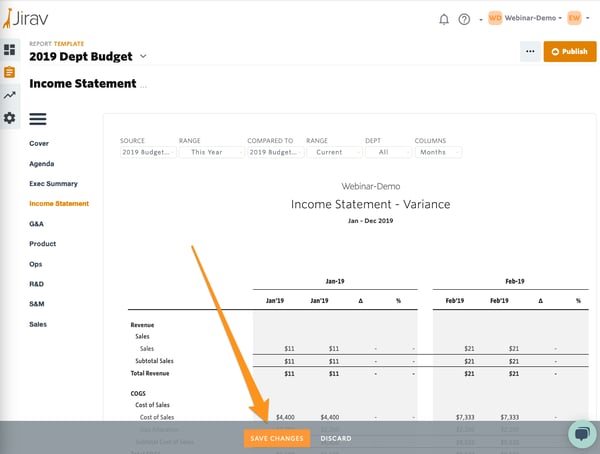 ​
You have now saved the settings for the report for later reference.