Once your Jirav Reporting Package is ready to show off you can directly share from Jirav
In order to streamline the process of inviting a user into Jirav and explaining how to navigate to the specific reports you are asking them to review, you can directly share the reporting package with them.
Navigate to the reporting package that you want to share within Jirav and select "Share Template" from the ellipsis button "•••" dropdown as shown in the screenshot below:

You can also share a Published Report in the same way:
This results in a pop-up that allows you to enter the recipient's email address to invite them into Jirav with an email that has a link to sign up for Jirav and see the Reporting Package.
Note that users being invited in only have the ability to view what is being shared with them; they do not have any edit rights. This means that the time periods displayed and related financial information cannot be changed by the user. Click here to learn more about user permissions.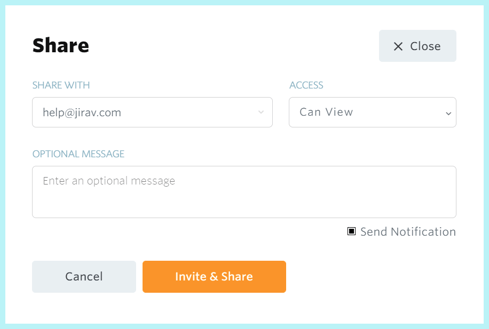 Below is the email that the person receives once the Reporting Package is shared with them.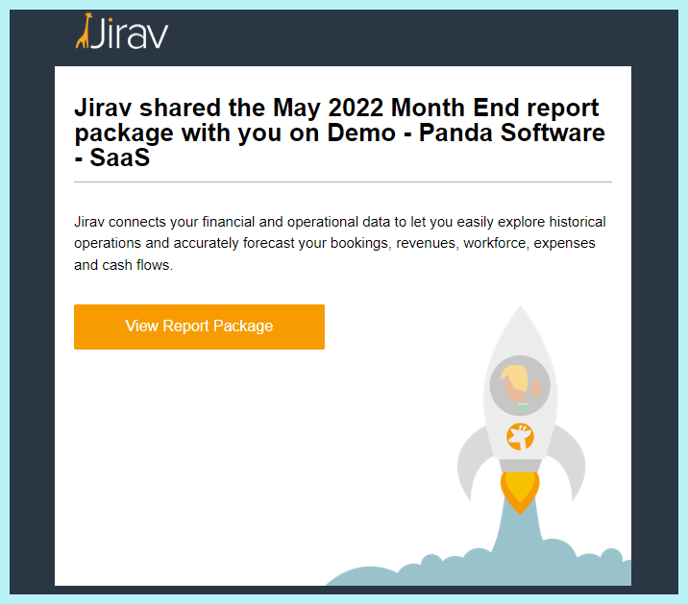 Pro Tip: In order to share a reporting package you need to have Admin access to the account