User Groups.
Create User Groups
As the Jirav admin, you can create groups of users to streamline the sharing of reports and dashboards.
To create a user group, navigate to Setup ⚙️>Users.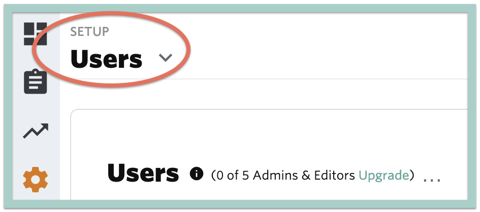 Then, locate the Groups section, select . . . > + Add.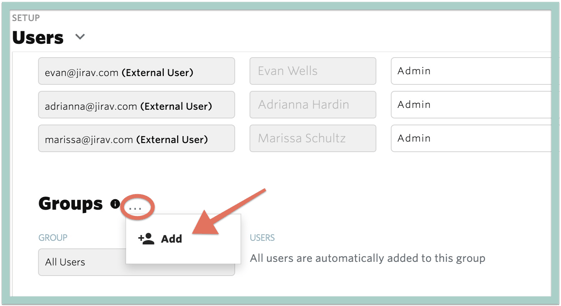 Finally, add a Group Name, click into the Users box to add the desired users and Save Changes. Users within the group can be modified at any time.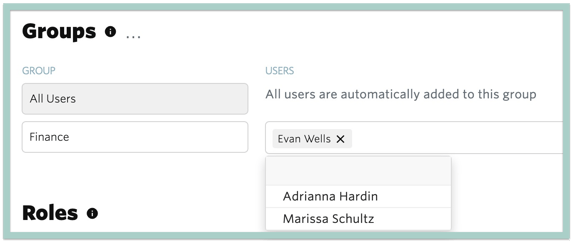 Now that the Group has been added, you will see it as an option with sharing reports & dashboards. Access these articles to learn more about Sharing Reports & Sharing Dashboards.
To remove a User Group, hover to the left of the Group name, click on the hamburger context menu and select Remove Group.