Overview of the Setup area of Jirav
To access the Settings area of Jirav, click on the gear icon ⚙️ in the main navigation menu.
Once you are in the Settings screen, navigate between different sections by selecting the downward arrow (∨) next to the current Settings area. An overview of each section is below, and click on the section header to explore a more detailed article on that topic.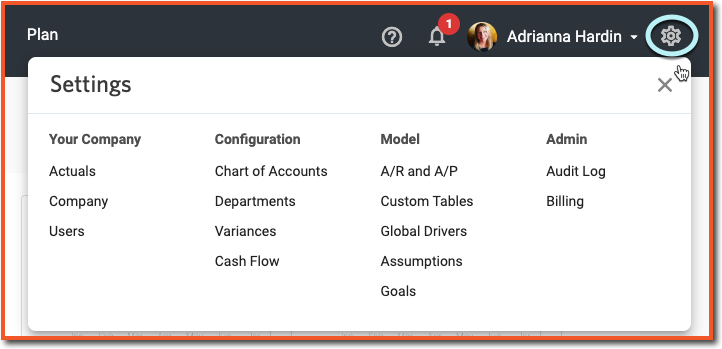 Your Company
Configuration
Model
Admin